Life as a resident advisor
Serving students for a memorable, successful college experience
By Anthony Rodriguez
Think back to your days in the dorms. How did a resident advisor (RA) change your college experience?
EHE graduate and undergraduate students are highly involved as resident advisors and in other roles serving students at Ohio State. These are the people who make the social and educational experiences of their fellow Buckeyes flourish. Without resident advisors, navigating life as a young, inexperienced college student would be much more difficult.
Rebekah Martindale is one of those resident advisors who makes life easier. A fourth-year EHE student majoring in integrated language arts education, Martindale is preparing for her third year as a resident advisor in Morrison Tower this fall.
"I love, love, love my RA job," she said. "It's how I identify here at Ohio State."
Martindale puts her personality, optimism and leadership into every part of her role. All of that plus her love for Ohio State helps shape the experiences of students on her floor.
Based on what she learned in training, she helps those in her charge navigate life at the university. All of the 37 women whom she served this year knew exactly what they would get from Martindale.
"I'm very transparent about the expectations my residents should have of me and themselves," Martindale said. "We are a community, and I want everyone to have a positive experience."
It's that philosophy and passion for service that make Martindale an asset to the residents on her floor.
For one of Martindale's residents, getting into a sorority was very important. Unfortunately, the rush process didn't go as she'd hoped. So Martindale found a new sorority on campus and invited her resident to tag along to the first meeting. Both young women ended up joining and love the social and community service aspects the organization offers.
"It's about building a relationship with each student," Martindale said.
But the on-call nature of the job isn't always fun. In her role, Martindale has to issue conduct violations, delicately maneuver mental health issues and manage other types of conflict as they arise.
With numerous hours of training, Martindale and her fellow RAs know how to handle most situations they face, both in and outside the residence halls.
Martindale fulfills all these responsibilities in addition to being a full-time student. On any given day, you can find her attending classes, tutoring students, meeting with her residents, student teaching in an elementary classroom, hosting events for her sorority or tending to her obligations on Ohio State's homecoming court.
Advisors need support too
While Martindale and other RAs like her ensure students' experiences are positive, assistant hall directors help advisors focus on their own college experiences.
"A crucial part of my job is making sure my RAs are thriving. They live where they work, so it's important that I check in with them regularly," said Andre Hebert, recently an assistant hall director at Park-Stradley Hall.
A part of ensuring that RAs will succeed is training. Another part is letting resident advisors know they never have to deal with a conflict alone, said Hebert, who earned his Master of Arts in Higher Education and Student Affairs this past May.
RAs go through a summer-long training to prepare for the 24-hour nature of their jobs and the tough situations they are likely to encounter.
"It's about teaching them that how to help students can vary," Hebert said. "Each student is different. Some know what to expect already, and others, such as out-of-state or first-generation students, may need more attention.
"We do that by creating an intentional community in the residence halls that builds a sense of support and shows students they are important."
Residence halls as learning communities
---

For resident advisors and hall directors, promoting learning and collaboration are important goals, especially in the areas of health and wellness, diversity and inclusion, community and learning.

"Residence halls should be places where learning happens," said Julius Mayo, assistant director of academic initiatives and an alumnus of EHE's Higher Education and Student Affairs program. "I love it when students are exposed to critical theory (through) conversation that happens at three in the morning. It's a place where they can grow intellectually and socially."

A catalyst to student success
Being an RA or a hall director is much more than a job; these roles are essential to the student experience at Ohio State.
"College is a time when identity issues come to the forefront," said Susan Jones, professor of higher education and student affairs. "When RAs are tuned in to these issues, they can then be catalysts to students' college success."
This discovery process is why student life departments are an important part of any higher education institution. When universities get it right, student life can be a defining factor in the affinity alumni have for their alma maters.
"The areas where students often grow the most fall under student affairs," Jones said. "It's why resident advisors are so vital to higher education. They're part of what creates a distinctive campus."
This fact is a constant reminder to Martindale about why she loves being a resident advisor and how her role is preparing her to become a leader in the field.
"RAs have an important responsibility at Ohio State," she said. "I represent something bigger than myself, and I want to represent the university the best that I can.
"Our job is to share the experience of Ohio State, and if I can get people to love it half as much as I do, then I've done my job."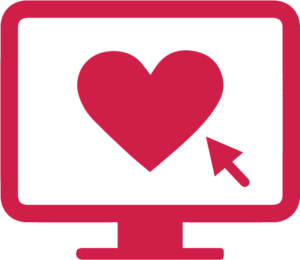 Interested in supporting EHE students who serve as resident advisors? Visit give.osu.edu/HESAFund