Ché Jackson wants people to know the anguish following George Floyd's death was not a one-time deal. The fifth-year STEM education major experiences racial turmoil each time he steps out of his off-campus apartment.
It pains him to see a police officer, or anyone, giving him a sideways look. Their nervous body language and mannerisms, "microaggressions that they're not even aware" of, speak volumes.
"They don't know that I'm a Weiler Scholar that goes to OSU," Jackson said. "They don't know that I'm going to be a future teacher, teaching their kids. They don't know my GPA or the accolades that I have."
For Jackson and too many others, judgment comes in one achingly brief glance. "They just see my skin."
But if they were to "see" him, if they asked, they would find a young man infuriated because these tragic events keep reoccurring. They would find a man who desperately wants change and is committed to making it happen — however remote the chance.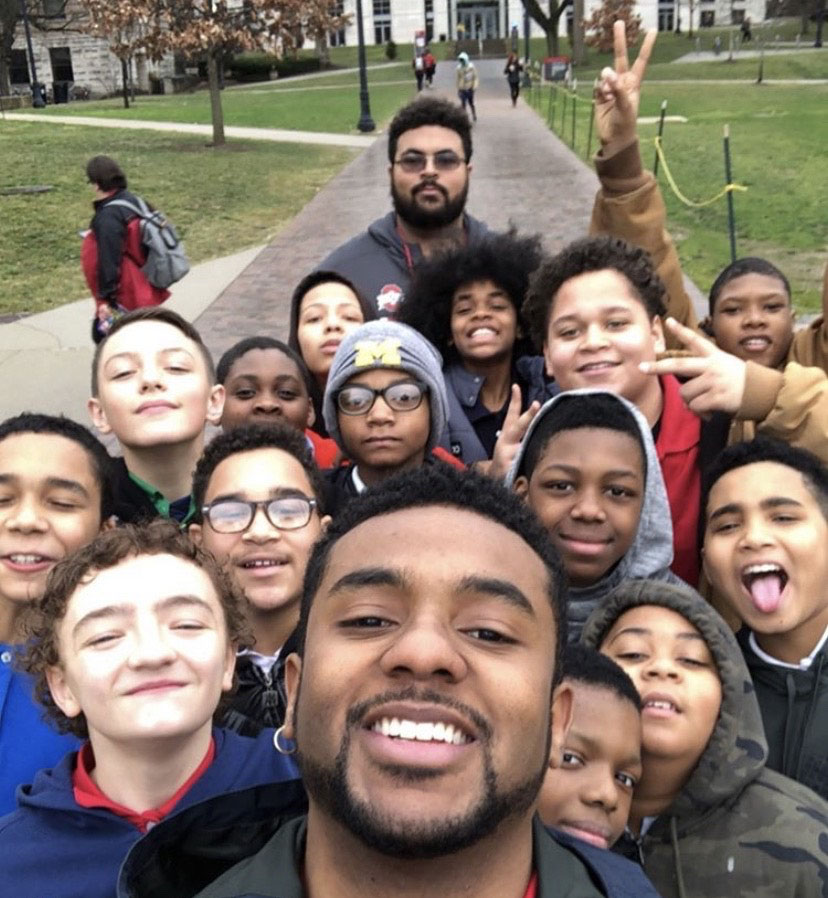 So Jackson found himself in May at the front of protesters in downtown Columbus, face to face with police. Behind him surged a throng who desperately wanted to be heard. The scene was charged but not yet violent. Some shouted into the faces of officers, who responded with pepper spray.
Jackson took it in the face, five times that day. His phone was broken. He was hit in the head with water bottles flung from the back — possibly by provocateurs.
The whole time he was thinking of Floyd calling his mother's name as he died. "That could be my dad," he said. "That could be my mom. It could be me."
He was thinking of America, centuries of oppression, the right to peaceably protest. His eyes still burning the next day, he posted a photo on Instagram. In it, milk used to neutralize the pepper spray streamed down his face.
He wrote: "My eyes and skin will heal…My headache is gone. ALL of those officers will go home to their families. And those windows will be replaced. You know what won't happen? George Floyd won't be going home to his family tonight. Nor will Ahmaud Arbery. Or Regis Korchinski-Paquet."
Name after name; none would go home.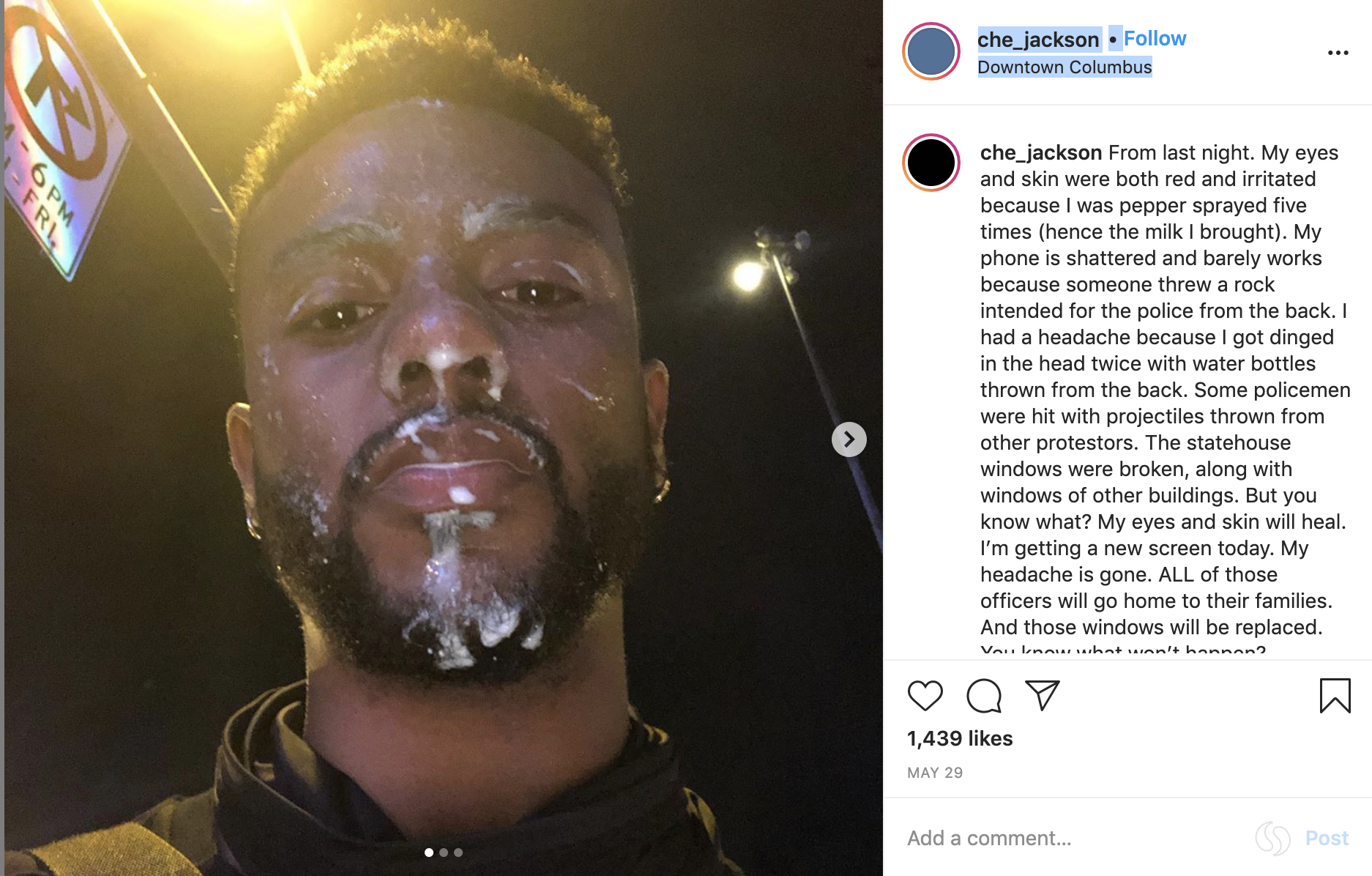 Something else people giving him nervous looks don't know: Jackson volunteers with Buckeye Reach, mentoring young Black men in Circleville Juvenile Correction Facility. He and a cadre of students fight to disrupt the "school-to-prison pipeline" by offering more.
Charity Martin-King, director of social change at the Office of Student Life, oversees the group. She saw Jackson's post and invited him and others to meet with Columbus Mayor Andrew Ginther.
"The protesters are citizens as well as the police officers," he told the mayor. "(The police) should be held to the same standards that U.S. citizens are held to." The group urged Ginther to come see the protests himself. He did. Changes were announced, including a citywide ban on tear gas.
Systemic racism and white supremacy took centuries to build. Jackson knows it will take years to dismantle. He plans to teach life science in urban schools, providing kids a different narrative.
"You can either be on the right side of history or you won't," he said. "But if you're not, then understand that this is just going to keep perpetuating itself."
"Racism shouldn't be something that we have to deal with on a day-to-day basis."