Middle school teacher and alumna Theresa Norman is in a better spot today than she was last August, when she oversaw 140 eighth graders taking virtual-only classes in an urban, southern Ohio district.
Then, education software wasn't measuring up to promises made to school districts. Norman — not her real name — wrestled with technical shortfalls and grading German and algebra assignments. (She typically teaches English language arts.) She toiled 80 hours weekly to keep learning going, until her district rescued her with content graders and a colleague to share the workload.
Still, Norman calls the 2020-21 school year "the hardest" of her career.
"Every teacher I talk to really feels the stress and the burden," she said. "Everybody is anxious. Everybody is really downtrodden, just tired of this routine."
Some educators must juggle teaching virtually while in the same moment instructing students in person — a "nightmare" according to one veteran teacher.
Mask-wearing must be enforced; classroom surfaces must be sanitized seven or more times daily. Students can't work in groups or do certain projects, so lessons honed over a career are obsolete. To keep learners engaged, teachers must create new lesson plans daily.
"You can't sustain that," Norman said. "You're just a hamster on a wheel."
As teachers across the country go back to in-person teaching this spring or next fall, they worry about poorly ventilated classrooms and colleagues who refuse to get vaccinated.
Teacher unions warn of a pending burnout crisis. Twenty-eight percent of educators surveyed by the National Education Association say that COVID-19 has made them more likely to leave the profession or retire early.
Averting that crisis means getting a better handle on what educators are experiencing, and providing critical support to those tasked with teaching the nation's children. Experts at the College of Education and Human Ecology are working to do both.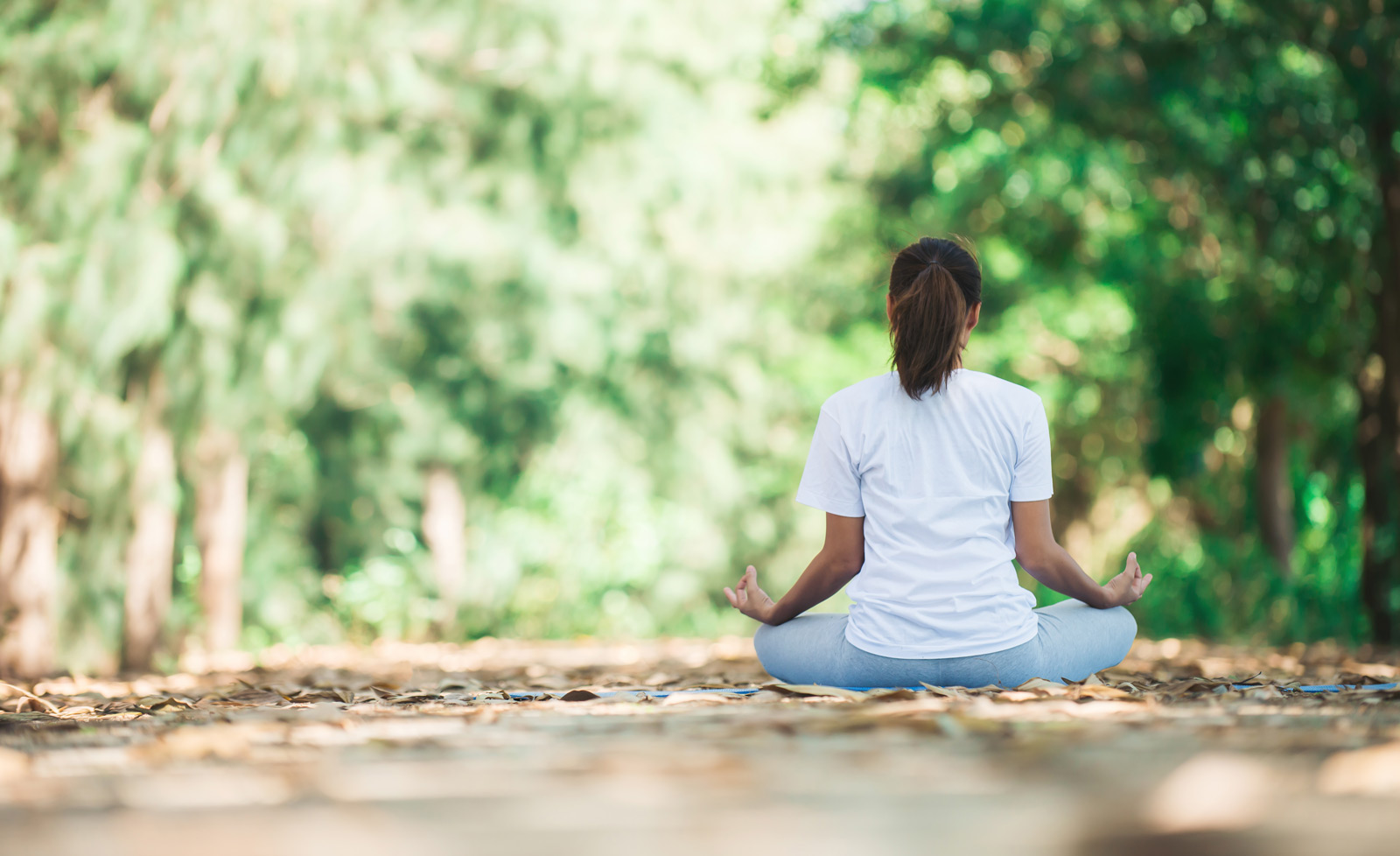 Educators should establish boundaries
"Teachers and educators, at our core, want to serve students," Lecturer Elaine Torrie said. "That's a strength of a good teacher, and it's also their Achilles heel. It can bring them down."
Torrie teaches an Ohio State course so popular that it is offered by three instructors each semester: Stress Management for the College Student. Time management, stress reduction and yoga are part of the coursework.
As a member of the college's K-12 Reopening Task Force, Torrie worked with Jennifer Bostic, program director for the Crane Center for Early Childhood Research and a licensed professional counselor, to advise districts on how to promote teacher well-being during the pandemic. The task force reviewed reopening plans of several districts in 2020, offering expert solutions.
Torrie will present those strategies during the college's virtual 2021 Summer Institute June 1-July 15. Torrie's mini-course on meditation and breathing techniques will help participants reduce stress using asynchronous lectures and simple practice activities that fit into educators' busy lifestyles.
"We heard about teachers saying, 'I'm emailing with students at 11 at night. If you are just a paging system 24/seven, you're going to drain yourself to the point that you have nothing to give back."
Setting boundaries benefits both students and teachers, the task force recommendations state. The same strategies used by college educators can be critical tools for those teaching K-12 in hybrid environments: Provide a syllabus that spells out due dates and consequences for late assignments. Set office hours for students and parents. Establish standard response times to emails so teachers aren't jumping every time the computer pings.
"Don't give out your cell phone and be getting calls at 3 in the morning," Torrie said. "It's not a disservice to students; it provides some clarity, and then it helps you to not be working around the clock, wearing yourself out and not being as effective."
Teachers and educators, at our core, want to serve students. That's a strength of a good teacher, and it's also their Achilles heel. It can bring them down.Elaine Torrie
Research on teacher-stress forthcoming
Understanding the scope of stress facing teachers is a necessary step for dealing with it.
So when the American Psychological Association got the chance to ask nearly a half-million educators how COVID-19 affects them, they seized it. Professor Eric Anderman is one of seven members of the association's Task Force on School Violence Against Educators.
As school buildings closed in March 2020, the group was developing a survey to gauge physical and psychological aggression toward teachers. They quickly expanded the focus.
"We realized this is a moment in time that is so unique," Anderman said. "We felt it was an opportunity, but more than that, it was a responsibility. How could we just ignore all of this?"
The survey, distributed in February, still asks about violence toward educators. But it goes further.
"We're asking, 'Are you leaving the profession at the end of this year? Are you trying to transfer to a new building?'" Anderman said. "We're looking at ways COVID has affected their job stability, their happiness in their job, how stressed they are, how anxious they are, how much they fear for their safety and their health."
Parallel surveys of administrators, school psychologists and school counselors will lend multiple perspectives.
"We're going to have a huge data set that really looks on a national level at A) what's the state of violence perpetrated against educators in 2021? and B) how has COVID affected all of this?"
Some study results should be available before the new school year begins, Anderman said.
Self-care not just for students
As teachers return to brick-and-mortar schooling this spring and fall, new stressors will present themselves. Among the chief concerns: helping students heal from trauma stemming from the pandemic, social unrest and economic insecurity.
Children younger than 16 won't be vaccinated for a while, so teachers and administrators must enforce safety restrictions. Academic assessments are needed, and students must be convinced they're not academically "deficient." (All students have been impacted, Norman said.)
Meanwhile, educators will continue to juggle family issues, illness and financial insecurity.
When life heats up, it's especially important to practice self-care, Torrie said. (See video.)  Breathing techniques calm the central nervous system. Physical activity like yoga or walking hushes the mind. Reining in negative thoughts curtails anxiety.
"It's so easy to sit at that computer and work, and never take a break," Torrie said. "We know when we take breaks, we're actually more productive."
"Mindfulness doesn't require us to devote hours a day to breathing and meditation techniques."
Torrie's college course offers tools for self-care, but she encourages students to find their own roadmap going forward. "It's okay to say this didn't work for me … but this did."
As an Ohio teacher, Norman received her first COVID-19 vaccine in late February, but will continue through June teaching students who chose yearlong online learning. Though her un-air-conditioned classroom will be hot next autumn — doubly so while wearing masks — most of her students long to return.
"We're craving human interaction," she said. "When you're just having meetings with kids on cameras, you think, how much more of this can we take? It's a weird way to exist and operate."
Norman is practicing self-care in a way that brings her the most joy in this moment: She has adopted a rescue puppy. To the delight of her students, one-eyed Louie makes brief, cameo appearances during her online sessions. It's one perk of learning in the age of coronavirus.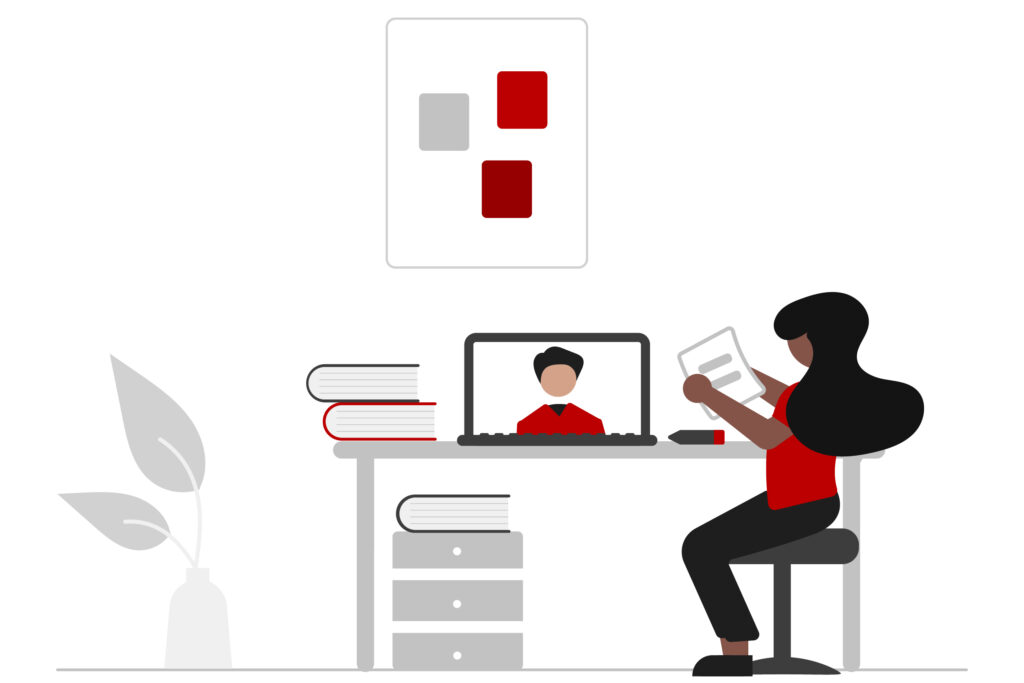 2021 Summer Institute
Learn from experts who will transform your ideas about teaching, wellness, technology integration and equity and social justice in this virtual professional development opportunity using pandemic lessons to rebuild for the future.