These days, we could all use a dose of Pat Sullivan Dockendorf's verve: Her daring to go out and "do." Her enthusiasm to reach for the golden ring — or in her case, the gold medal. Her umph to kick keister on the pickleball court.
Turning 94 in March, Dockendorf, '48 BS, rides her bike daily. She still drives — to a job, no less, where she works part time as an education coordinator for a psychiatric therapeutic rehabilitation facility near Columbus, North Carolina. She plays percussion in a community orchestra and band, virtually via Zoom, which she learned to use after COVID-19 struck. She's the oldest member of both groups.
And though she missed a year of competition because of coronavirus community restrictions, Dockendorf is gearing up to swim the breaststroke in the National Senior Games next spring. She hopes to add a few medals to the "boxful" she's already won.
One can't help but wonder, does all that activity feed her success? Does it account for her incredible drive to do more and be better?
Yes, she says.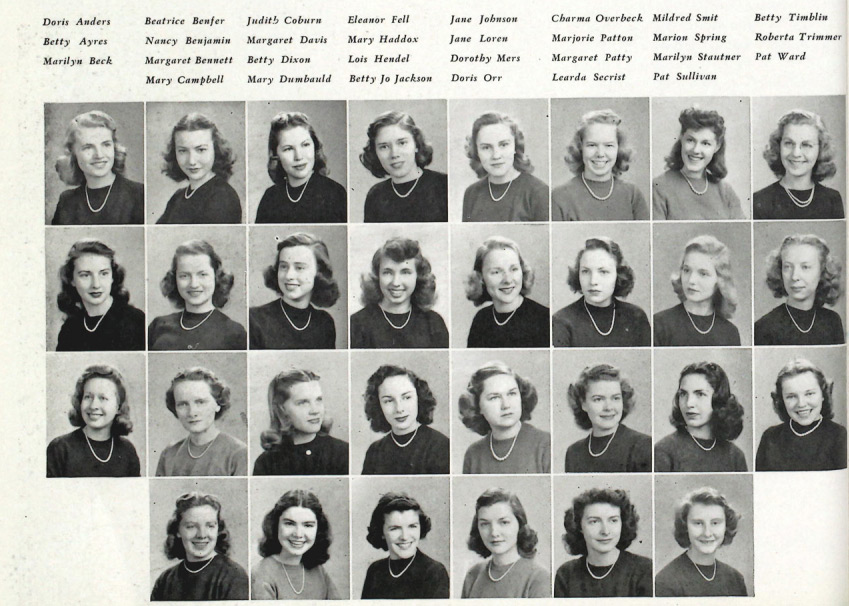 "Activity is really important because it keeps your mind active," she said. "Even when you're riding your bike, you'd better watch out for cars and people and dogs. It stimulates your brain, no matter what sport you're doing."
Maybe that's why she remembers the names of every physical education instructor she ever had, from 1944 until she graduated.
The hard-nosed Ann Paterson taught hygiene. "She gave me a C and I'd never had a C before," Dockendorf said. "She said I didn't live up to my potential, so I have not forgotten her."
"The best teacher they had was Naomi Allenbaugh. She taught teacher training and elementary physical education. Helen Alkire was a dance teacher. Mary Yost was a swimming teacher and taught exercise physiology, too. Jeannette Stein and Geneva (Watson), they taught golf."
(We checked. Except for Watson, whom she called Walker, Dockendorf got all those names and more correct, 75 years later.)
Her time at Ohio State was magical, she said. "All our classes in physical education were in Pomerene Hall. The Refectory (dining room) was across the hall, so when we weren't in class, there was always a euchre table going."
Women's sports were changing
Behind the scenes, a lot was going on to advance women's sports. From the early 1940s, department chair Gladys Palmer pushed hard at the national level for women's inclusion into college athletics.
Dockendorf remembers the early days of women's golf at Ohio State, which made history in 1941 with the first-ever national championship in women's collegiate sports. The event generated a national governing body for women's college athletics.
But besides golf, only certain intramural sports and events were available to women at Ohio State.
"We had one swim meet with Ohio Wesleyan that I remember, and we played one field hockey game every year with Earlham, a Quaker college in Indiana," she said.
The year after Dockendorf graduated, women's intercollegiate competitive seasons began. Her professors were responsible.
Dockendorf received her master's from Teacher's College at Columbia University and a second master's in mental health from Johns Hopkins Medical School. She taught at Texas Women's University and the University of Nebraska before meeting Bob Dockendorf at a summer camp for kids with disabilities.
"I went as the girls' director; (he was) the boys' director. We met the first day and got married the last." The couple moved to Maryland, where Pat Dockendorf taught at Baltimore Community College. She became a full professor. Bob passed away in November.
Dockendorf still plays pickleball three times a week, hopes to get back to square-dancing and line-dancing post COVID and begin training for the Senior Games.
An unwavering Buckeye football fan, her favorite gameday shirt reads, "Never underestimate an old woman who graduated from Ohio State."
With Dockendorf as the model, no one possibly could.