Growing up in Kenya, Theodoto Wafula Ressa, '10 MA special education, '16 PhD teacher education, learned to make education a priority, not just for himself, but for others, too.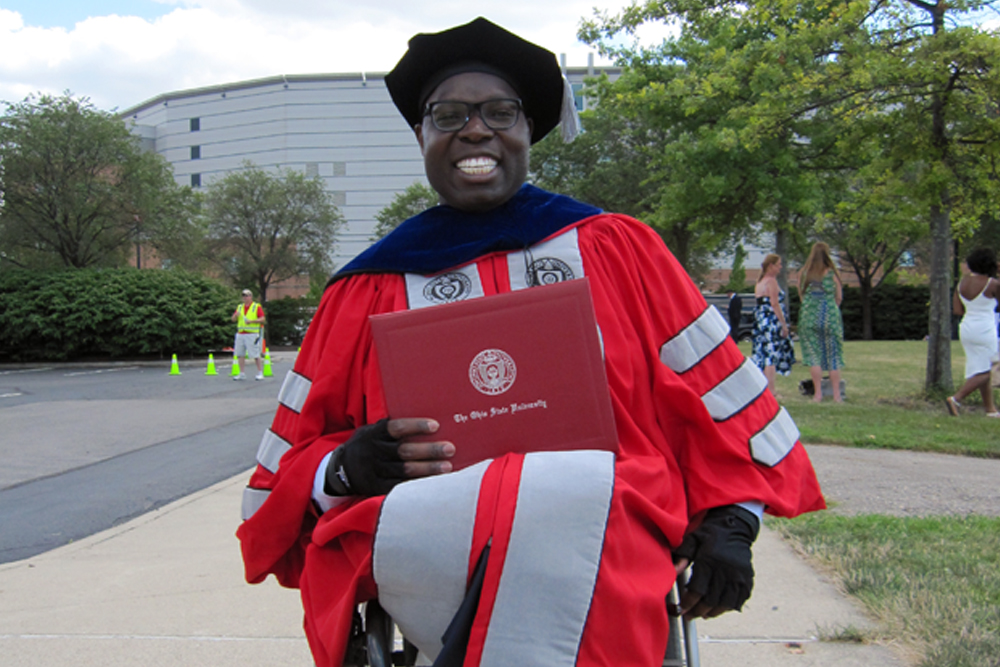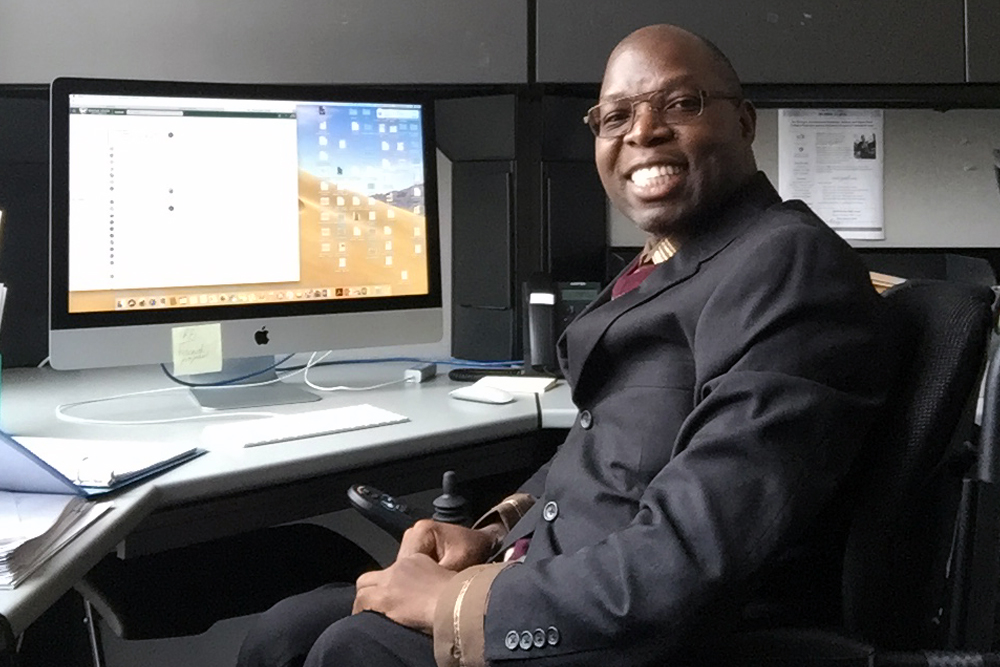 His father and mother, both teachers, supported his wish to complete high school and attend college. He didn't let anything stop him.
Not the fact that his family had 13 children to support.
Not the mysterious illness that plagued his childhood, despite his parents' determined search for a cure.
Not even the fact that the illness turned out to be polio, which confined him to a wheelchair for life.
Today, as an assistant professor of special education at Wayne State University, Ressa recruits students into the teaching profession, seeking to fire their passion for empowering others through education.
He also continues work in Kenya to improve opportunities for people with disabilities through education.
I believe in education as a roadmap for addressing many societal issues," Ressa said. "In education, we have the chance to change the mindset of people to view those with disabilities positively, so that they can also contribute to the development of the country."
The chance to earn an advanced degree at Ohio State
Ressa defied the odds when he earned a bachelor's degree in special education and English language arts at Kenya's Maseno University. Usually, a man in his situation was expected to choose a trade, such as being a cobbler.
After graduating, he discovered that the Ford Foundation, with an office in Nairobi, provided scholarships for advanced degrees to promising individuals with disabilities. The goal was to empower them to create meaningful social change in their Kenyan communities.
Ressa chose Ohio State upon meeting an alumnus who worked at the U.S. Embassy in Nairobi. "Ohio State is one of the best universities," the man told Ressa. "I come from Ohio, and I can assure you that if you choose Ohio State, you will enjoy it."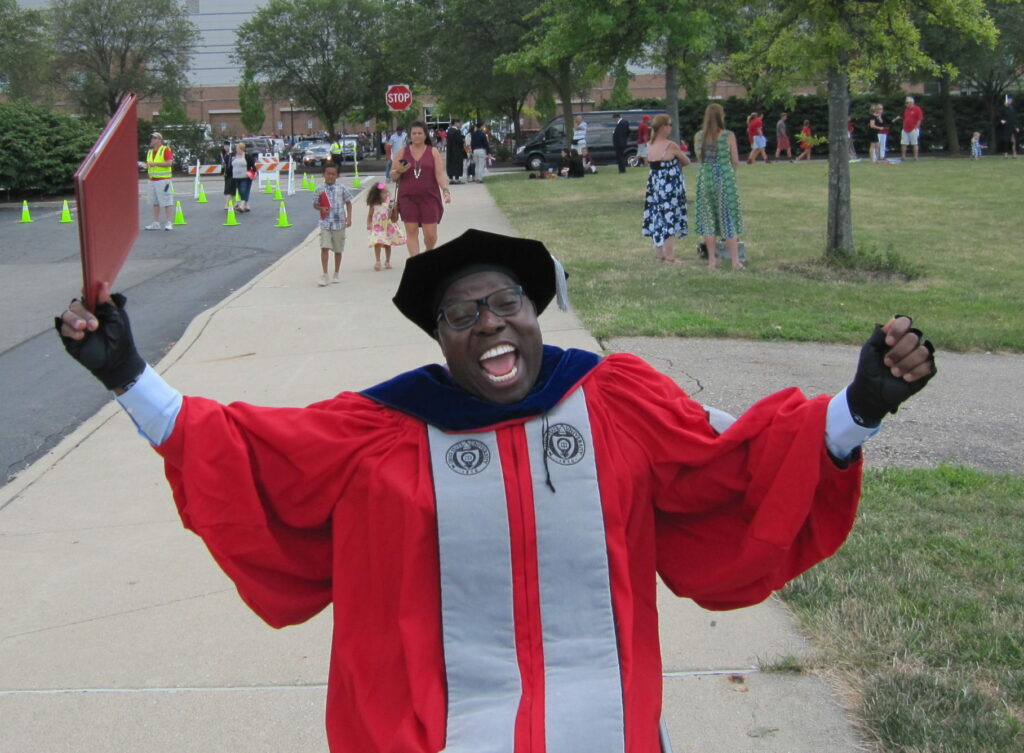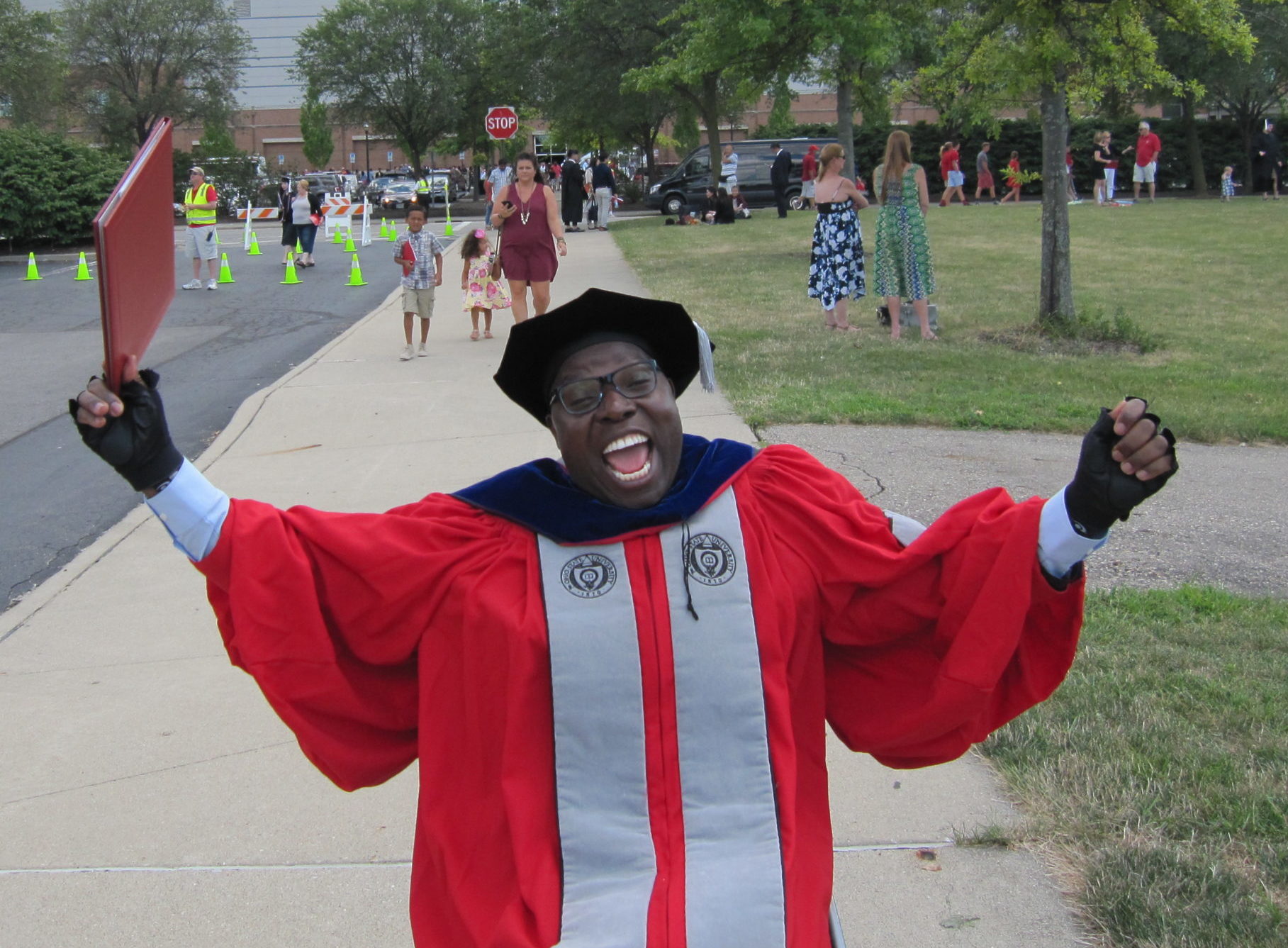 Studying with the best at Ohio State
Ressa values his studies, especially his work on his dissertation with his PhD advisor Professor Laurie Katz and committee member Professor Patricia Enciso, both specializing in teacher education, and committee member Professor Amy Shuman, Department of English, with expertise in disability studies.
He also valued courses in adapted physical education with Professor Sam Hodge, in special education with Professor Emeritus Joe Wheaton and in global teacher education with Associate Professor Binaya Subedi, now assistant dean at the Newark Regional Campus.
The intellectual stimulation at Ohio State broadened his views. "I learned to see the education process holistically," he said. "It is not just confined within the four walls of a classroom but is interconnected with the environment. So I look at how disability impacts schooling, and how schooling impacts families; how families impact communities and how that broadly impacts state, nations and (the world)."
As a result, he collaborates with colleagues at Kisii University, Kenya, to study the effect of a negative environmental practice on schooling of children with disabilities. His focus is to educate these children's families about the farming practice of burning trees to make charcoal to sell. While the practice puts food on the table, cutting trees also turns the land to desert, leaving it unable to sustain families.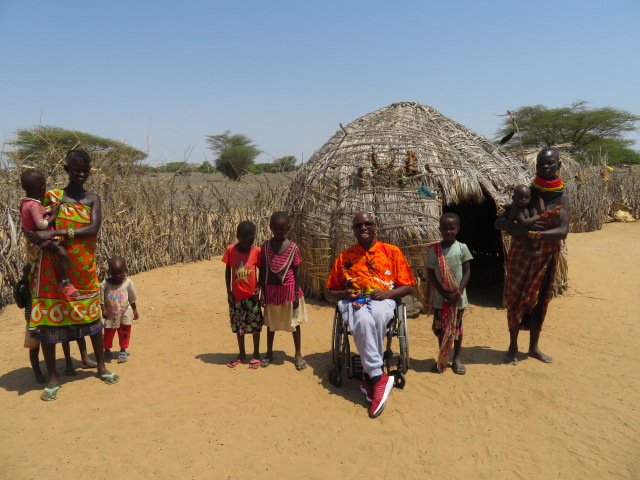 "I'm teaching people to plant trees, so that by the time you're cutting one tree, you've already planted 20 trees," he said. He has recruited 20 families to date, each with an average of three members. At the community meetings, as many as 100 interested people attend.
"Through reforestation, they're creating opportunities for economic empowerment," he said, "and through economic empowerment, they are managing to send their children with disabilities to school."
Once he has solid data, Ressa and his colleagues will apply to the Ford Foundation for a grant to expand the work.
Inspiring students to become teachers
Now teaching at Wayne State, which is in Detroit, Ressa is applying what he learned at Ohio State to inspire the next generation of teachers. He addresses the national shortage of special education teachers by training teachers to work with diverse students in inclusive classrooms.
One graduate, currently teaching, wants to pursue a doctorate in special education administration, thanks to having Ressa as a professor. "I changed his perspective about how students with disabilities should not be limited to just a specific environment. We should tap their talents and gifts so they can contribute to the development of society. He wants to be an administrator who is pro-disability rights."
Ressa and his fellow faculty address the overall teacher shortage by actively recruiting students through forums, social media, talks at high schools and more. He tells them about both the challenges and rewards of teaching.
Teachers are often caught in the middle," he said. "So if they go into teaching, knowing what they can control and what they cannot, they're in a better position to navigate the education systems. That's where my knowledge from Kenya and Ohio State University helps me look at education holistically."