A focus on sustainability has become a global priority. As people strive for a safer and cleaner planet, people are asking themselves, "What can we really do to make a difference?"
The short lessons on recycling in primary school no longer cut it as people work to recycle more, reduce waste, drive less, use less energy. The list goes on.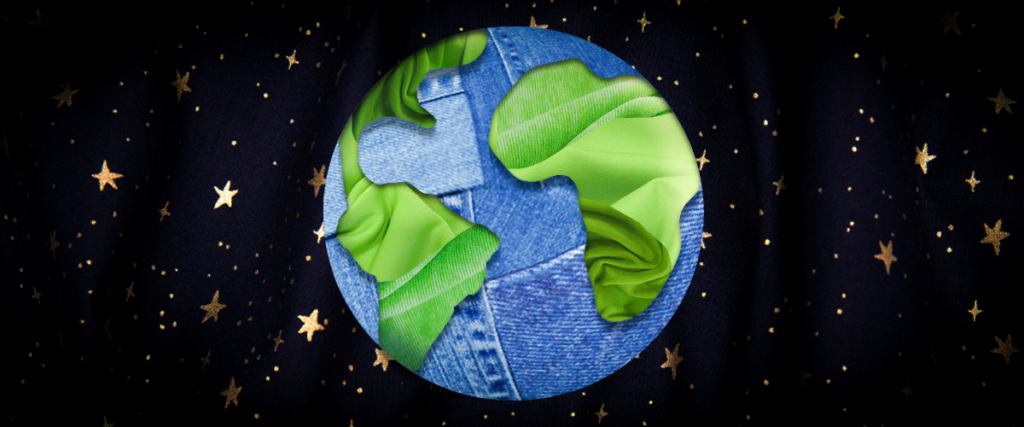 Consider fast fashion versus sustainable clothing: In 2018, textile waste amounted to 11.3 million tons in U.S. municipal landfills. Fast fashion has received a bad reputation not only for its impact on the environment, but also for its negative impact on designers whose concepts are stolen by rapid manufacturers, as well as workers and creators who work long hours, are exposed to chemicals and must live in the environments affected.
A $10 shirt sounds like a bargain, but when it gets thrown into a landfill or lost in the back of a closet, the bargain is lost.
Here are some tips that could help you through your sustainable fashion journey.
Thrift when you can.
Be intentional about where you donate clothing. Send wearable, unstained clothes to places where they are truly needed. Many donation centers overflow with clothes that might still end up in the landfill. Instead, look for local stores or organizations that might need a specific size or style of clothing, such as Dress for Success.
Conserve energy, water and extend the life of your clothes by washing them in cold water and hanging them to dry.

To extend your jeans' wear, wash them less often.

Be more conscious of brands and businesses.

Do research on brands promoting sustainability. Some practice greenwashing — claiming to be eco-friendly but not truly achieving sustainability. Don't take claims at face value.
Shop more ethical brands or small businesses that strive to create quality, longer-lasting clothes.
Double-check fabrics. Manufacturers rebrand to make them sound more sustainable, though the environmental and human impact remains the same. Vegan leather or faux leather can still be pleather. If you buy these, opt instead for thrifted items.

Support political action that decreases carbon emissions and fights for laws to hold brands accountable and demand transparency. Learn more at Remake.world. Learn to "vote" with your dollars at GreenAmerica.org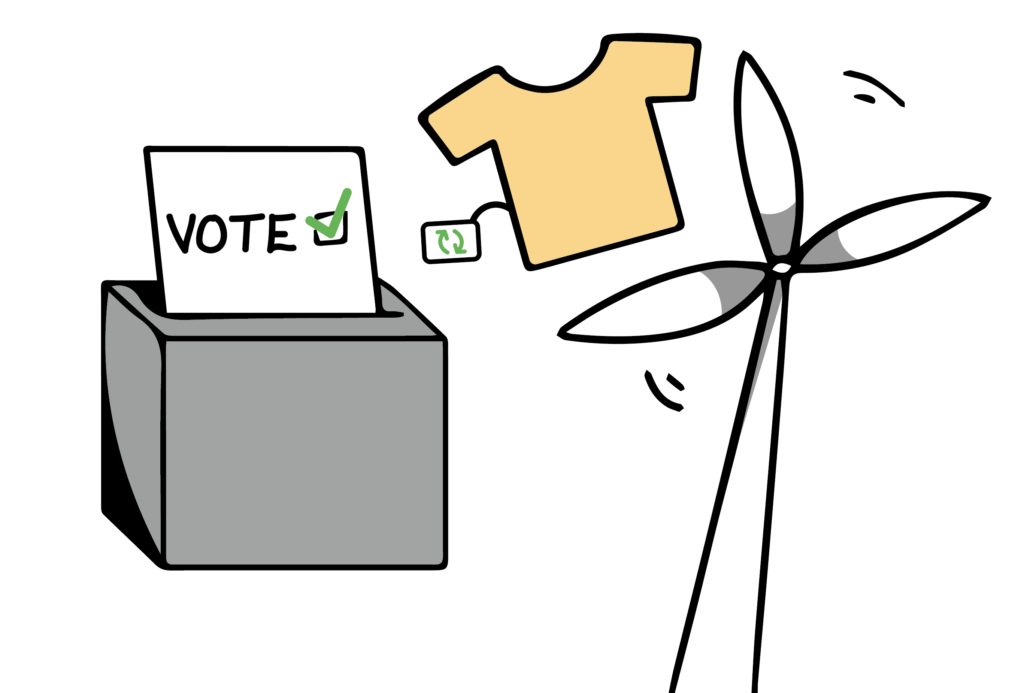 Create a capsule wardrobe, or limited, interchangeable clothing pieces that complement each other

Consider the longevity of pieces instead of owning many inexpensive items. Consider how each item can coordinate with other pieces in your wardrobe.
A huge part of the mainstream minimalist aesthetic, capsule wardrobes might be considered too neutral by some people, according to Christine Platt, author of Afrominimalist. Having versatile items is great, but if you aren't into this look, you can still opt for more colorful sustainable fashion, including clothing that is representative of other cultures. The focus is on intentionality, not aesthetics.
Learn to mend, make simple fixes or recreate stained clothing through dying techniques.

Reimagine stained clothing using botanical dyeing, over dyeing [redyeing fabric] or indigo dyeing.
Host a clothing swap with friends or family, says Melanie Mannarino in Almost Zero Waste
Take good care of your shoes. Hand-wash sneakers, store shoes in cubbies or boxes and give them a break by alternating wear. Donate shoes to be redistributed or recycled. Some companies, including Nike and Thousand Fell, have a return program for the shoes you bought through them.
Buy gender-neutral kids' clothing so it can easily be passed down to friends and family.
Give yourself grace as you continue to navigate a more sustainable lifestyle.