Wendy Goldstein has a unique perspective on fashion, which she has shared in the college classroom and in creating life-sized, inflatable or foam costumes of characters and mascots.
From studying theater to founding her own custom costume company to teaching in Campbell Hall, her journey has combined design, business and fashion. Today, as a senior lecturer for fashion and retail studies, Goldstein uses her interdisciplinary experiences to support her students.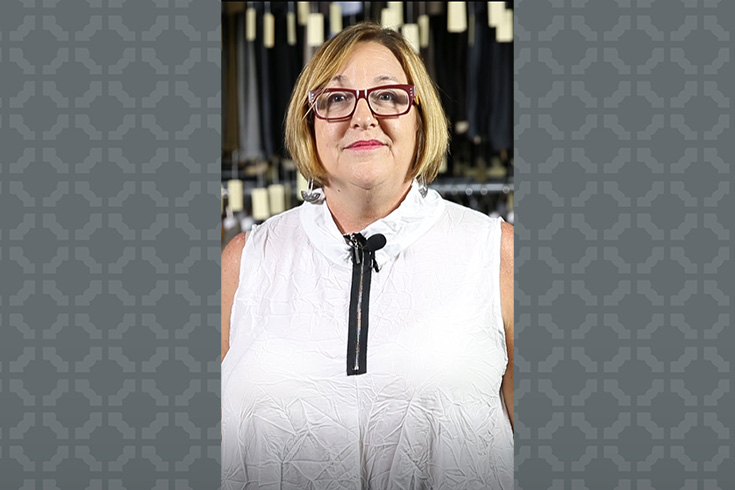 The beginning: finding her footing
Goldstein grew up in Lancaster, Pennsylvania, and started her college career at the University of Pittsburgh at Johnstown. While at Pitt-Johnstown, Goldstein became interested in theater. She transferred to Ohio State in her junior year as a theater major.
Two factors shaped Goldstein's evolution from theater to textiles and clothing: her love of costume design and her father's advice.
"I was only interested in the costume design (in theater)," Goldstein said. "My dad put his foot down and said, 'Once we get through all of this transfer stuff and when you graduate, you have to be able to support yourself.'"
Following her passions and her father's advice, Goldstein turned to what was the textiles and clothing department (now fashion and retail studies). She had an ambitious goal: to create her own major.
"I wanted to do theater (costume design), and the textiles and clothing department had a design major at the time," Goldstein said. "And then some art classes for drawing."
Goldstein proposed her new major, but the department did not approve it.
"They said, 'You'll never make a living doing that,'" Goldstein said. "That is probably the best thing anybody could have said to me because it made me really mad."
Goldstein graduated with her bachelor's degree in textiles and clothing in 1975, ready to prove that the world had a place for her unique blend of fashion, theater and art.
Combining business and fashion, one stitch at a time
After graduating, Goldstein worked as a buyer for Columbus' Lazarus department store. In 1981, she started Costume Specialists, a custom mascot character production company. It is the only such company to manufacture both foam and inflatable costumes.
"The bulk of my business was creating walk-around character costumes," Goldstein said. The company makes Brutus Buckeye, the Michelin Man, the Kraft Kool-Aid Man and more.
In addition to corporate mascots, Costume Specialists worked with clowns, students, drag queens and anyone who found themselves in need of a costume or mascot.
Through Costume Specialists, Goldstein found the interdisciplinary balance that she had strived for as a student.
"I think it's a combination of art and creative and business in one," Goldstein said.
Goldstein went back to Ohio State to receive her master's degree in textiles and clothing in 1981. Meanwhile, Costume Specialists continued to grow.
When Goldstein sold Costume Specialists in 2018, the company had 45 employees and was selling its custom costumes all over the world, thanks to her artistic and business sense. Today, Costume Specialists has the largest costume service program in the industry.
The return to Campbell Hall
Goldstein always wanted to come back to Ohio State to teach. She rejoined the Ohio State community as a senior lecturer in 2012 when Nancy Rudd, PhD, a professor of consumer sciences (now emerita) and Goldstein's mentor, informed her of an opening in fashion and retail studies.
"I felt I had a unique perspective to give to students, because most people think about fashion for design, and not necessarily the business side," Goldstein said. "I learned that in my business because I had to sell artistic concepts to businesspeople."
Goldstein returned to teaching in Campbell Hall, the same building she frequented as a student years before. She remembers the many hours she spent overlooking Mirror Lake in the third-floor library.
"It felt like coming home," Goldstein said.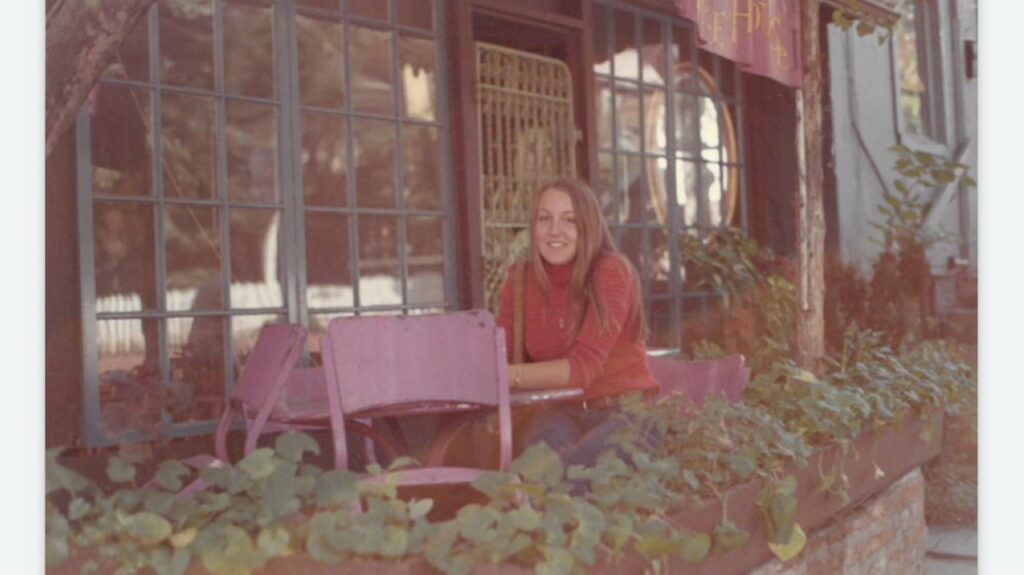 Today, Goldstein teaches one of the biggest and most popular courses in the Fashion and Retail Studies program – her Twentieth Century Fashion and Beyond course. She hopes that the program will continue to grow.
"There's lots of opportunity, in particular in Columbus," Goldstein said. "I hope to see (the program) continue to develop, taking advantage of the business opportunities that are here and rising again to being one of the top programs in the United States."
"It is really a pivotal time for us," Goldstein said.