There is a certain feeling you get coming back to your college campus. You can't help but look around and welcome the familiar sights and sounds. Or, if you're Julie Hillery, the familiar smells.
"I'll tell you right now, when I came back to teach at Campbell Hall, nothing had changed," Hillery said, thinking back to the slightly musky, nostalgic scent of the building. "It even smelled the same. It brought back a lot of good memories."
Hillery has spent time in Campbell Hall since the beginning of her career as a Buckeye. She graduated with her dual Bachelor and Master of Science in Textiles and Clothing, and the majority of her courses took place in that iconic building across from Mirror Lake. She even remembers the first class she took in Campbell Hall, to the number.
"A Gen Ed course, FRST 2372; it's about clothing and appearance and behavior," she said.
Hillery had always been interested in fashion, but this class got her on the path that launched her career in the fashion industry and beyond. It was eye-opening to discover it was an academic field of study with different theories and social responsibilities.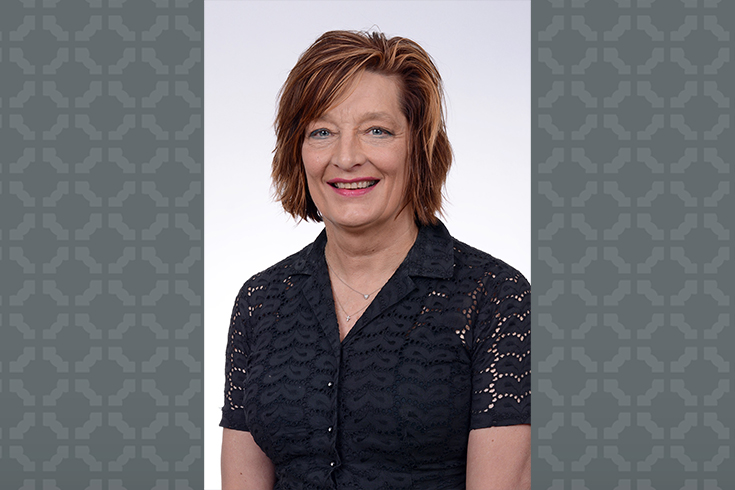 As a nontraditional student, starting her undergraduate degree in her thirties, Hillery didn't plan on getting anything other than her bachelor's degree when she started at Ohio State. However, a unique opportunity allowed her to combine her courses and get her undergraduate and master's degree at the same time.
"At that point, I thought I might as well, but I never thought I was going to get my PhD," Hillery said. She now tells her students, in a humorous way, to be careful entering this field of study as it can lead to further schooling.
She did get her PhD, but not before she spent time in the fashion industry. After graduating, Hillery moved away from Columbus and worked in retailing, wholesale and store management. Throughout all this, she couldn't help but remember how influential her time at Ohio State had been.
"I just kept thinking how nice it would be to have people in the classroom who had been in the industry," Hillery said.
With that thought in mind, she went on to get her PhD from the University of Wisconsin-Madison. Hillery then taught courses for 12 years at Northern Illinois University and three years at Columbia College Chicago, a city where her husband also worked. Hillery has Ohio State to thank for meeting Robert Hillery, too.
"We met at an ATM machine outside Ledo's Tavern," Hillery recounts. "I followed him in, and he was kind of cute. I knew he had some money on him for drinks, at least." Today, she jokes about the meeting, but the relationship that bloomed as a result of a few drinks has lasted 30-plus years.
From Chicago, Hillery moved to teach at the University of New Mexico for three years, until she saw the opening she had been waiting for.
"I'd been keeping my eye out for Ohio State. I'd seen other positions for research, but I love teaching," she said. "That's my thing. When this position became available, I jumped at it."
Beyond Ohio State and back again
Outside of teaching, Hillery has been keeping busy writing books and publishing research, often with fellow Boomerang Buckeye Ann Paulins. While they had not been colleagues since they left Ohio State, Hillery and Paulins remained close friends and are co-authors on several projects.
"We reconnected not too long after we left OSU and wrote two textbooks together and did research together," Hillery said. "I always tell my students, 'Pay attention to who's here, and who you work well with.' Because she's my lifelong research and writing pal."
As colleagues and friends for so long, the two finish each other's sentences both on and off the pages of their work.
"We often look at our work and say, 'Wait, who wrote this?'" Hillery said.
The pair has co-published several textbooks. Their research varies from topics such as the MeToo "Pussy Hat" movement and consumer behavior regarding sustainability, which fellow Boomerang Buckeye Tasha Lewis talks about in the EHE Inspire Podcast.
Now back on campus, Hillery remembers the camaraderie of her cohort of 20-30 students. She still recalls working in the Campbell Hall studios, building custom body forms based on themselves. These are some of Hillery's fondest memories.
"There's just something about being on Ohio State's campus, especially in the fall," she said.
To bring her experience full circle, she now teaches the very class that inspired her to first start down this path, FRST 2372.
"I have to pinch myself as a first-generation college student that I'm teaching at The Ohio State University."