Ashley Hicks is not one to back down from a challenge. As an associate professor training couple and family therapists at Louisville Presbyterian Theological Seminary, she learned that some students of diverse backgrounds didn't feel welcome at the institution. They believed they were treated differently.
Some staff agreed that the Kentucky seminary wasn't doing all it could to show respect for diverse students.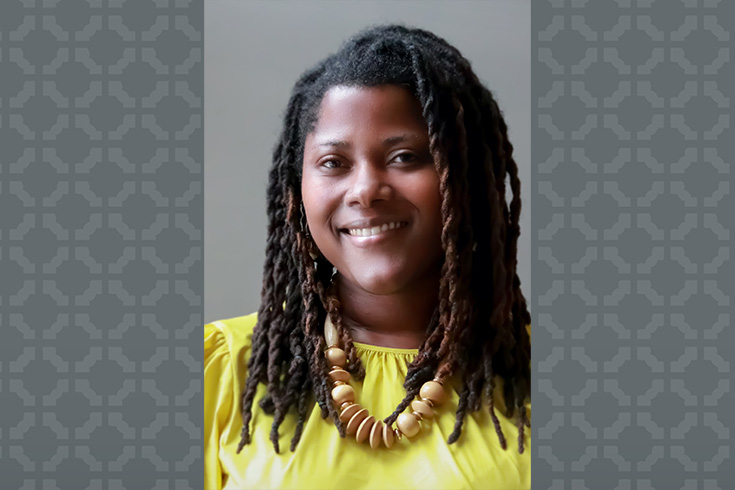 So as chair of the Cultural Diversity Committee, Hicks pulled together the members and piloted the institution's first campus climate survey.
The goal was to assess students' feelings of belonging and involvement. She asked faculty and staff to complete the survey as well. And she organized focus groups to understand the survey responses in depth.
The results confirmed the problem, and Hicks submitted the data to the committee. It was well received, but nothing happened.
With characteristic tenacity, Hicks again took action. "I mobilized the committee to push for anti-racism training," she said. "The seminary council agreed and committed to engage in the training for that academic year and explore ongoing work to address anti-racism. Later, the faculty also chose to tie the work of anti-racism to the seminary's accreditation."
Thus, was born the seminary's Quality Enhancement Project . It was finalized in May 2021, as Hicks prepared to join Ohio State as a clinical associate professor of human development and family science and director of the college's Couple and Family Therapy Clinic. The work remains an important legacy of her time at the seminary.
How it all began: determination characterizes approach as a student
Hicks came to Ohio State from Akron, Ohio, groomed to be a Buckeye by Ohio State's Young Scholars Program for high school students who are first in their families to go to college.
She outperformed expectations, earning dual bachelor's degrees in Spanish and sociology. But she found her true passion of serving families when, as a senior, she saw a recruitment flyer for an undergraduate researcher.
"That is my job," she said to herself. She applied, interviewed and was offered the position. Thus began a productive collaboration in Campbell Hall with Deanna Wilkinson, associate professor of human development and family science.
Throughout her senior year, Hicks found deep satisfaction in studying how social service agencies in east Columbus collaborated to serve families for positive impact on youth, especially to prevent community violence. When Hicks thinks of Campbell Hall, she remembers that year and her office facing Neil Avenue.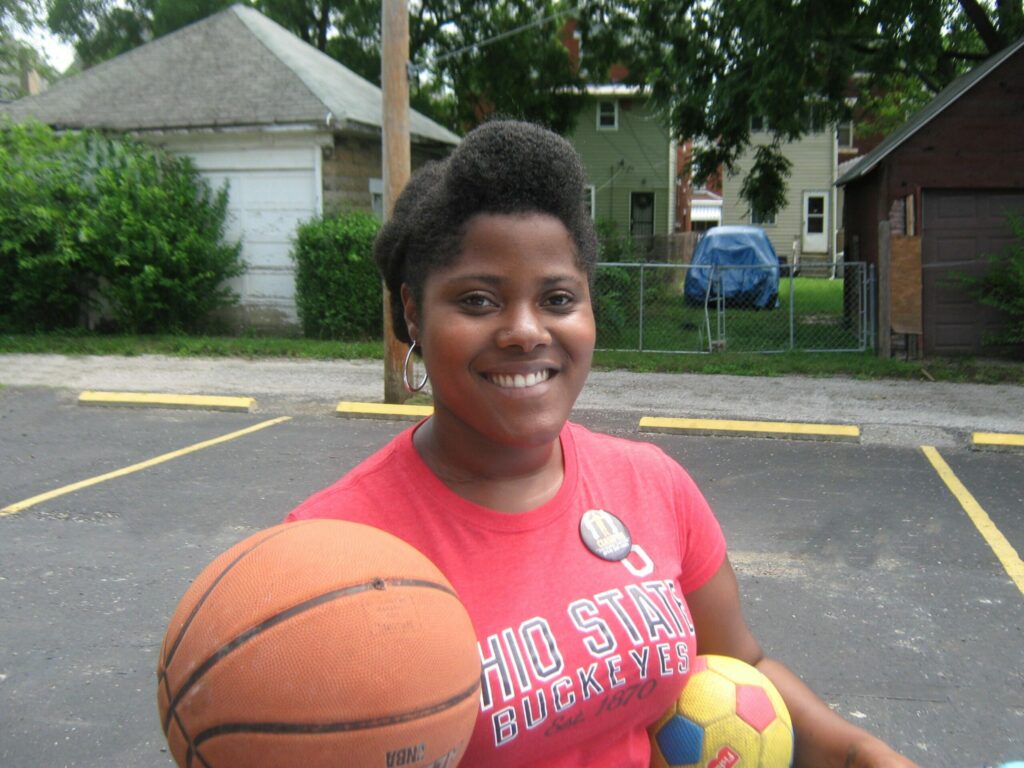 "I shared the space with another undergraduate, a staff member on the project, and we had a summer intern one year," she said. "We looked directly across to Mirror Lake, so we had natural light and a really lovely view."
"I remember enjoying coming to work every day, having my own space but working with a team and being productive. That's one of my fondest memories of Campbell. I still walk by and think of those times."
Graduate work broadens horizons, introduces interest in adolescent eating disorders
"I always wanted a master's degree and to help families," Hicks said. "Dr. Wilkinson encouraged me to consider human development and family science. So of all the programs that accepted me, I decided to stick around in that one."
Hicks started the program the Monday after her Sunday graduation ceremony. Her master's thesis was based on data from her work on Wilkinson's service agency project.
As the first in her family to attend college, Hicks hadn't thought of earning a PhD. Again, faculty encouraged her, and at first, Hicks focused on adolescent development and mental health. But friends and colleagues believed she would be a good therapist, so she added the Couple and Family Therapy option.
An internship at the eating disorders clinic at Nationwide Children's Hospital led to Hicks' enduring desire to be part of the solution. For her dissertation, she devised several studies, one based on clients at the clinic.
The high quality of her research won her an Ohio State Presidential Fellowship in 2015. The competitive award supported her through three semesters to complete her dissertation.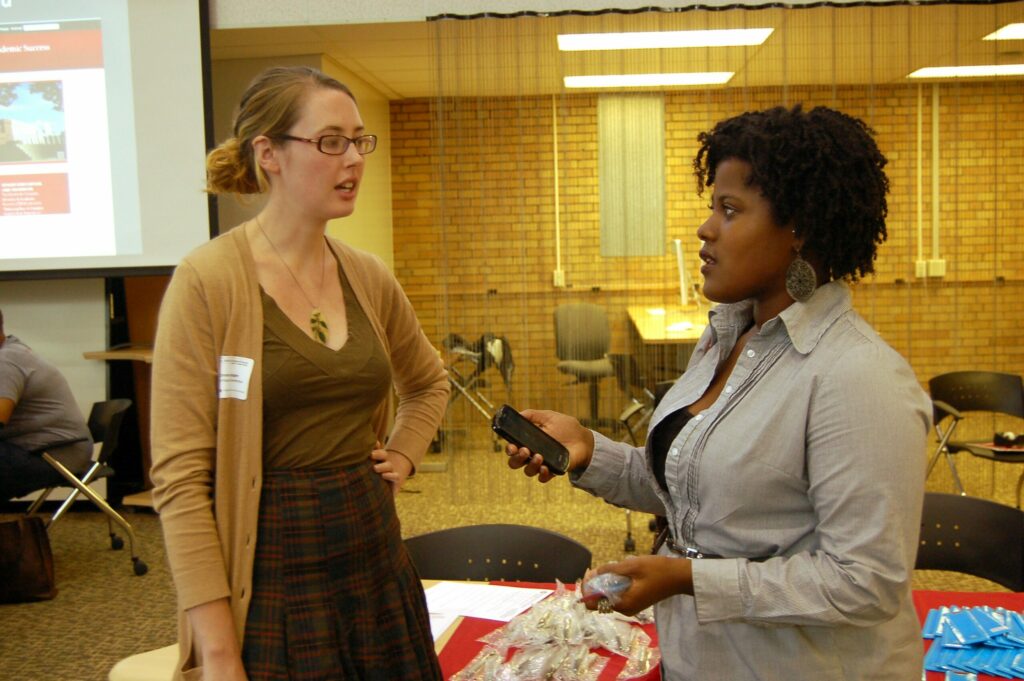 Since then, Hicks has focused on the treatment and recovery of adolescents and young adults experiencing eating disorders, especially minorities and the underserved. She provides trauma-informed care and culturally relevant mental health treatment in therapy.
As she trains and supervises graduate students in the clinic, she emphasizes how to address racial trauma and other forms of systemic oppression.
The return to Campbell Hall
Today, Hicks is a Boomerang Buckeye, with a faculty office in Campbell Hall. Why did she return?
"First, because I'm really appreciative of my programs," she said. "My professional development and training came from my master's and PhD programs, and I want to give back. The program has grown, and there's space to increase the number of students, in clinical practice and research."
The college is a perfect fit for her focus on justice and diversity. "I want to see how we can improve the level of students' clinical training, especially how to address issues related to racism in therapy."
Family ties called her back to Ohio as well. "The opportunity to come back home, to be closer to family, is really important to me," she said.