For Karen L. Alexander, '91 BS, '97 MS, '00 PhD, and Susan Smith Shockey, '78 BS, '81 MS, '02 PhD, all their career accomplishments have led toward this moment — the moment when their dedication pays off in the form of the national Leader Award from the American Association of Family and Consumer Sciences (AAFCS). This autumn, both women received the prestigious honor and were rewarded for their passion for the field.
Ohio natives become Buckeye bound
Born and raised on an Ohio grain farm, Shockey's mother and aunt were both home economics teachers; her grandfather, a rural doctor. During her parents' youth, "People were stressed because it was the Great Depression, and they didn't know how to stretch their resources," Shockey said. "There were just so many ills that the family had."
Shockey observed her father as an agribusiness professional, mother and aunt treating these "ills" throughout her childhood, which encouraged her, like her mother, Rae Smith, to pursue a degree at Ohio State. With that background, Shockey was interested in educating others about family wellness and resource management.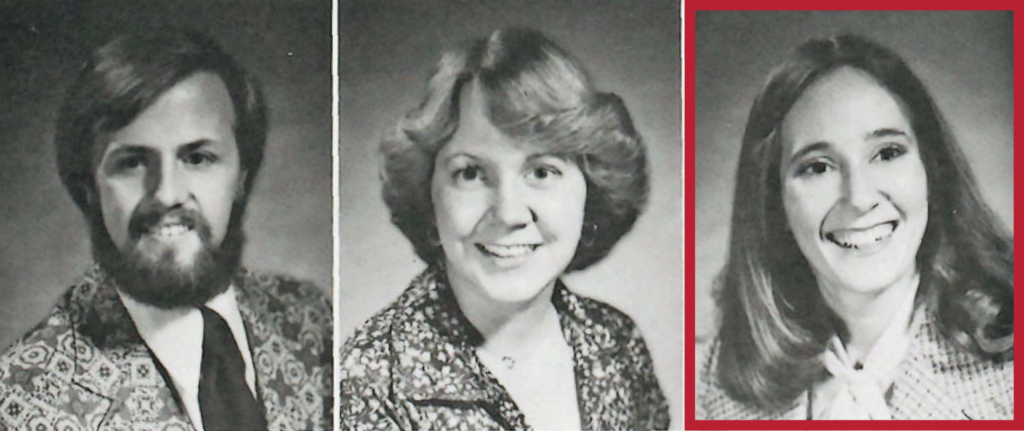 Post-graduation, Shockey taught home economics at Northwestern High School in Wayne County. While there, she noticed the need for students to have more self-control and discipline. She returned for a master's degree to study the subject under the well-known former deans Francille Firebaugh and the late Lena Bailey.
Shockey then worked in Paulding County for 10 years as an Ohio State University (OSU) Extension agent, She gained national acclaim by developing the 4-H Juvenile Diversion program with the Paulding County Juvenile Judge Harvey Hyman.
Alexander grew up on a farm in Brown County. Her interest in Ohio State and, more importantly, home economics, started early. She became an active member of Family, Career and Community Leaders of America (FCCLA). The idea of attending Ohio State came when her home economics teacher took her class to an event hosted by what was then the College of Home Economics. Alexander was hooked.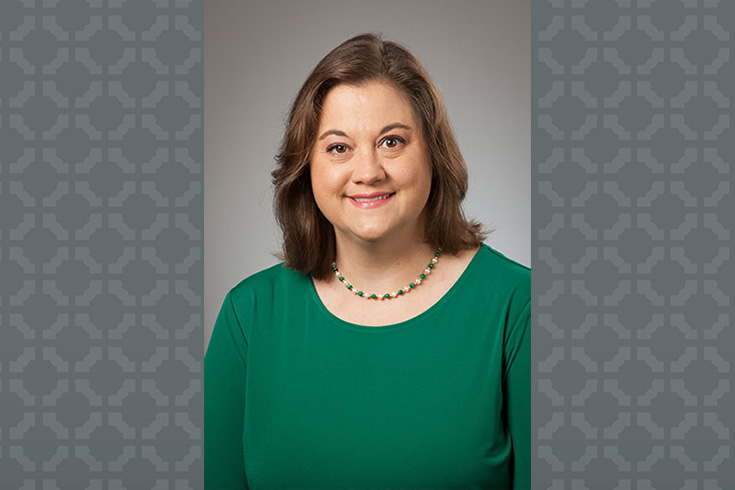 Shockey eventually became a Franklin County Extension agent, thanks to her strong record in Paulding County. One standout project she focused on during this time was creating Columbus Saves, collaborating with other Extension agents and community partners.
"We worked closely with the America Saves program to help people (in Ohio) track and save money," she said. The program still exists, now known as Ohio Saves, a legacy of Shockey's work, to encourage people with low income to reduce debt and build wealth.
Alexander started her teaching career at Loveland High School, Ohio. She and Shockey were both encouraged by their fathers to seek graduate degrees.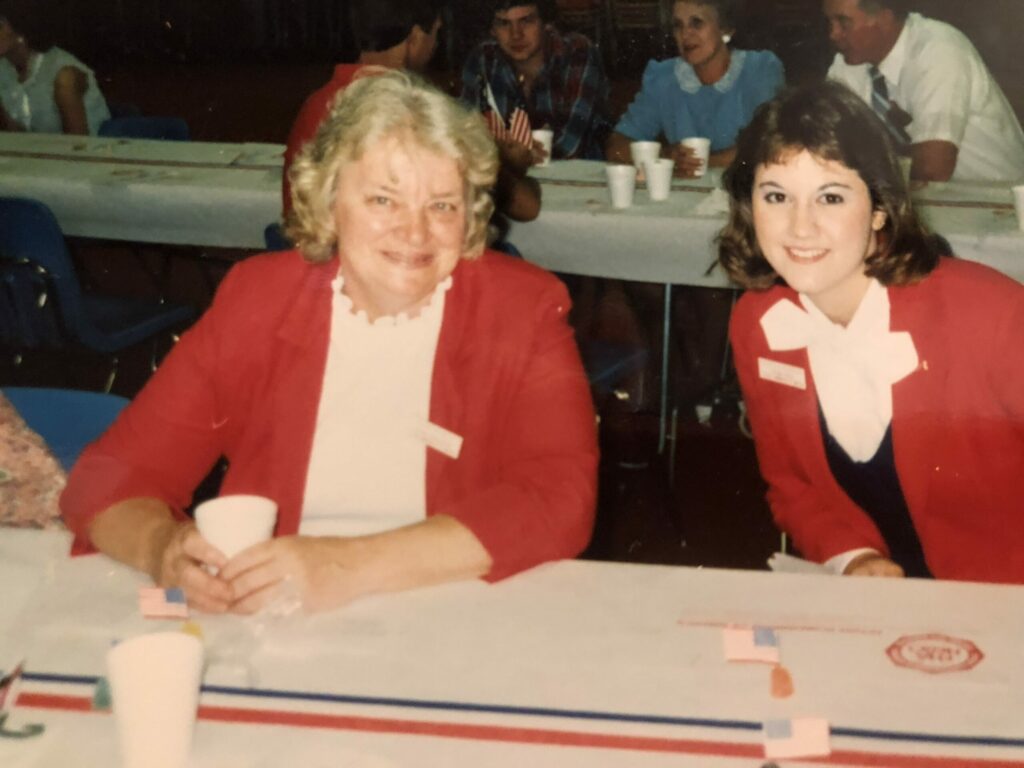 "My father was a school administrator," Alexander said. "He indicated that if I were to have a career in education, as a woman, to be credible and advance to higher levels of administration, I needed graduate degrees."
During her combined MS and PhD, she worked with and learned from some of the college's well-known professors: former dean Jerelyn Schultz and now faculty emeriti Ruth Dohner, Janet Laster and Sharon Redick. "They were colleagues and mentors to me then," Alexander said, "and they are still mentors to me to this day."
Gifted graduate students move up the ladder
Shockey again earned recognition when, having been an Extension educator for some years, she was selected to be the state leader for Family and Community Education. The Ohio State Extension volunteer education program was also a grassroots organization previously known as the Ohio Extension Homemakers group. She provided education and leadership training for public policy action for family issues.
Eager to expand her expertise, Shockey had been working on a PhD, which she earned in 2002, with Janet Laster and Sharon Seiling on her committee. With her enhanced reputation as a quality researcher and educator, she was chosen as the USDA/NIFA National Program Leader, Family and Consumer Economics, a unit of the U.S. Department of Agriculture/National Institute of Food and Agriculture, where she spent six years. One important initiative was to improve the financial literacy of young people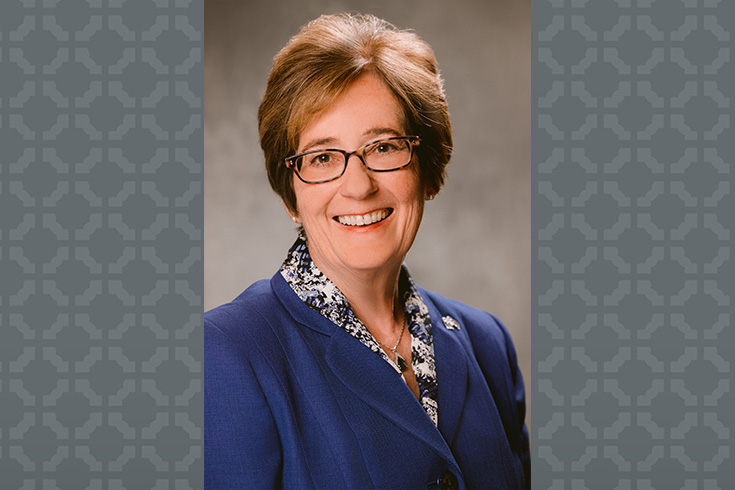 "We worked with 24-25 federal agencies and with the Consumer Financial Protection Bureau to focus on helping high school students and young children understanding personal finance," she said.
Alexander followed her love of teaching to Texas Tech University, where she is now associate professor and program chair for the Family and Consumer program. She keeps in mind the concept of "critical science," which she learned from her mentor, Janet Laster.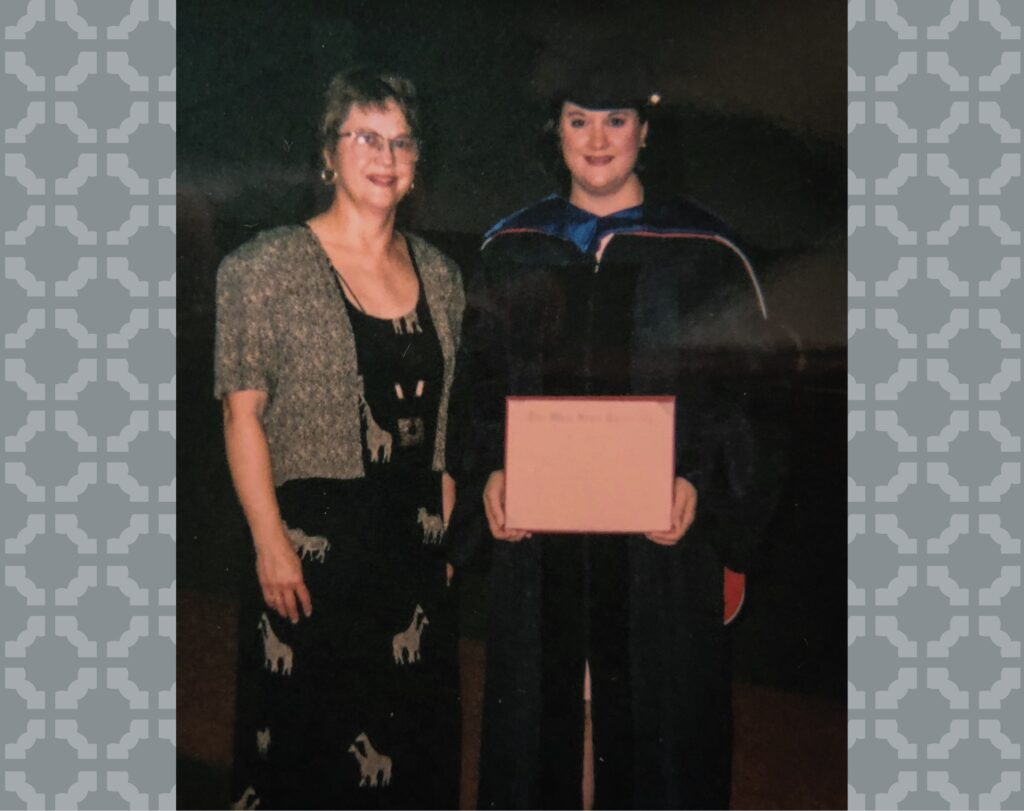 "(Critical science) helps individuals to think critically about their life situation and know what choices they have, to explore them and then consider the actions they should take to improve their lives," Alexander said.
A key component of the critical science approach is communication with others, a concept that remains at the heart of family and consumer sciences. "We have to be communicating with each other and thinking about how we improve our lives on a daily basis," Alexander said.
Working toward a better future
Now faculty emerita and living in the Columbus area, Shockey gives back to the community that supported her. She currently serves on the Ohio Association of Family and Consumer Sciences (OAFCS) Board and represents Ohio as a committee member of the AAFCS Past President's Unit, which is an advisory committee to the AAFCS director and staff.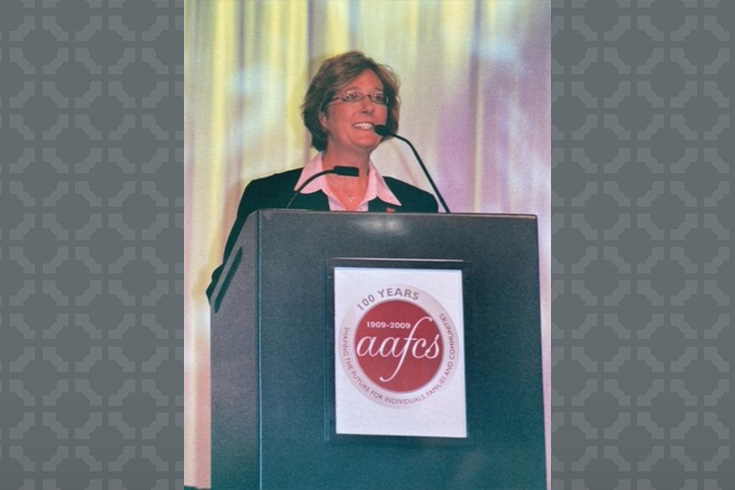 In that role and with a grant from the National Extension Association of Family and Consumer Sciences, she and Ohio State Extension Educator Margaret Jenkins are building a coalition to enhance FCS programs via networking with Ohio higher education departments, state agencies, and local FCS school departments.
"The biggest problem is the misunderstanding of the science of home economics and family and consumer sciences and its ability to promote living and working well in a complex world," she said. "So that's where I am dedicating my time."
Shockey continues to focus on the recognized need for financial education for all Ohioans, and on making sure there are enough qualified experts to teach it. "My role now is to be an advocate," she said, "to bring people together to focus on the important subject of people-centered science and working together."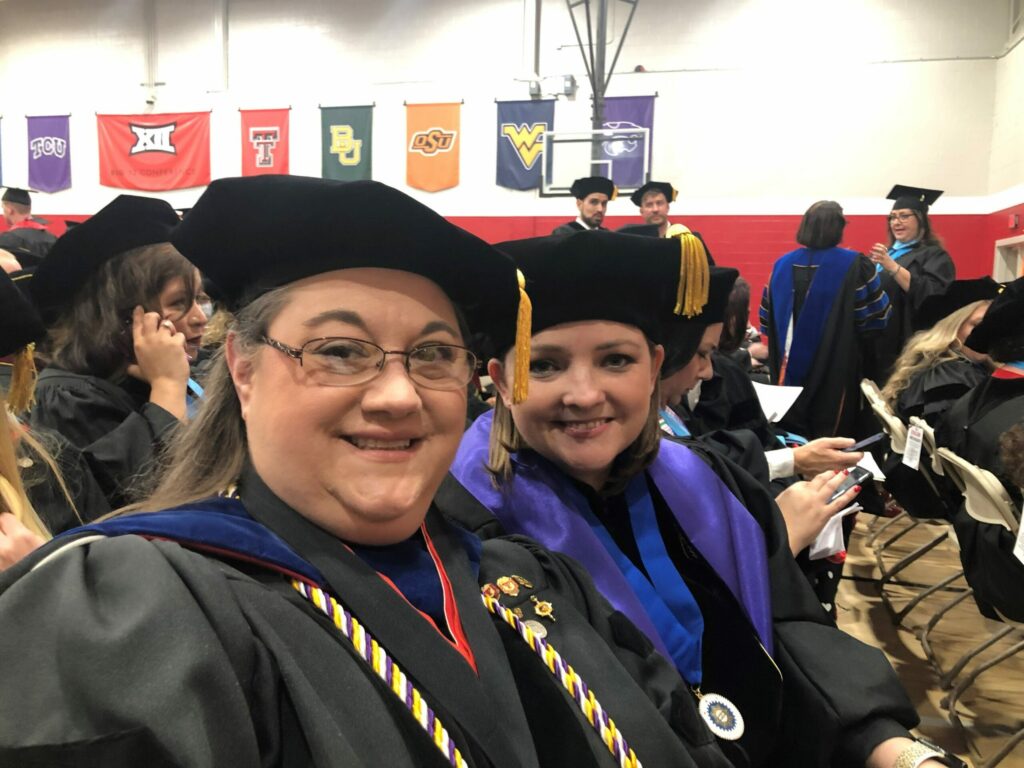 At Texas Tech, Alexander continues to expand the program, which remains the sole doctoral program in the nation dedicated specifically to family and consumer sciences education.
"Our courses are offered online, so we are now reaching students in a variety of states," she said, "and even some internationally are taking courses through the doctoral program."
The dedication lives on
Today, Shockey never stops working toward important goals, and she is more than happy to do so. "We're all made differently, and I like talking and working with people and trying to improve their lives," she said.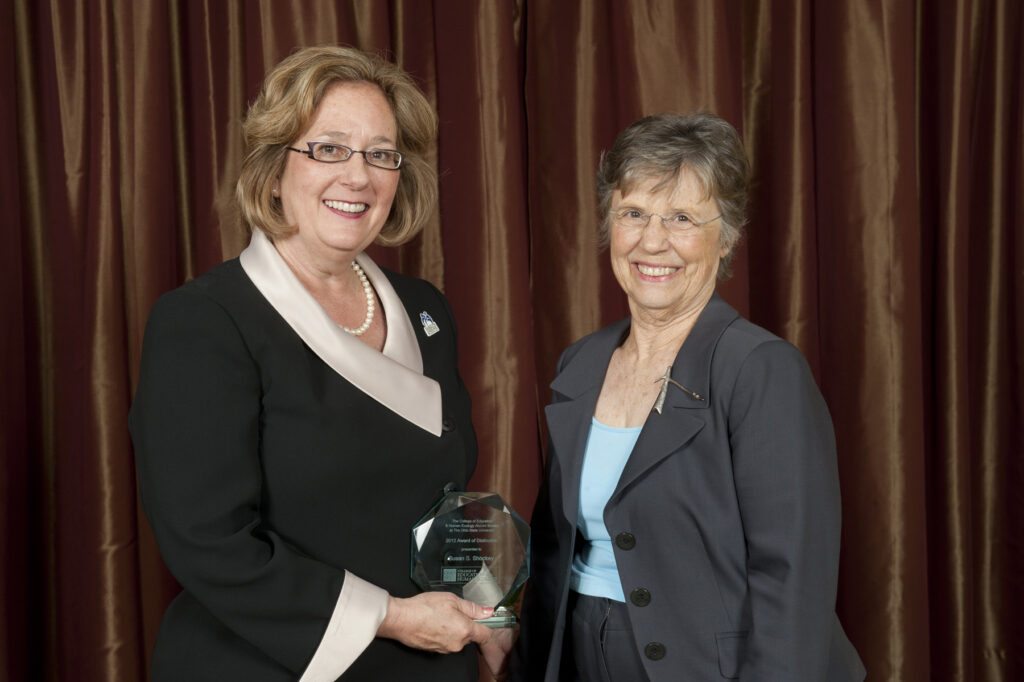 Working to improve lives remains a common thread between the two alumni. Alexander shows great love for her field and encourages others to follow her path. "When you are teaching in the classroom, you are touching and changing so many lives. You may have impacted generations of individuals and families," she said.
One thing remains true: The impact of these two Leader Award recipients will benefit generations to come.