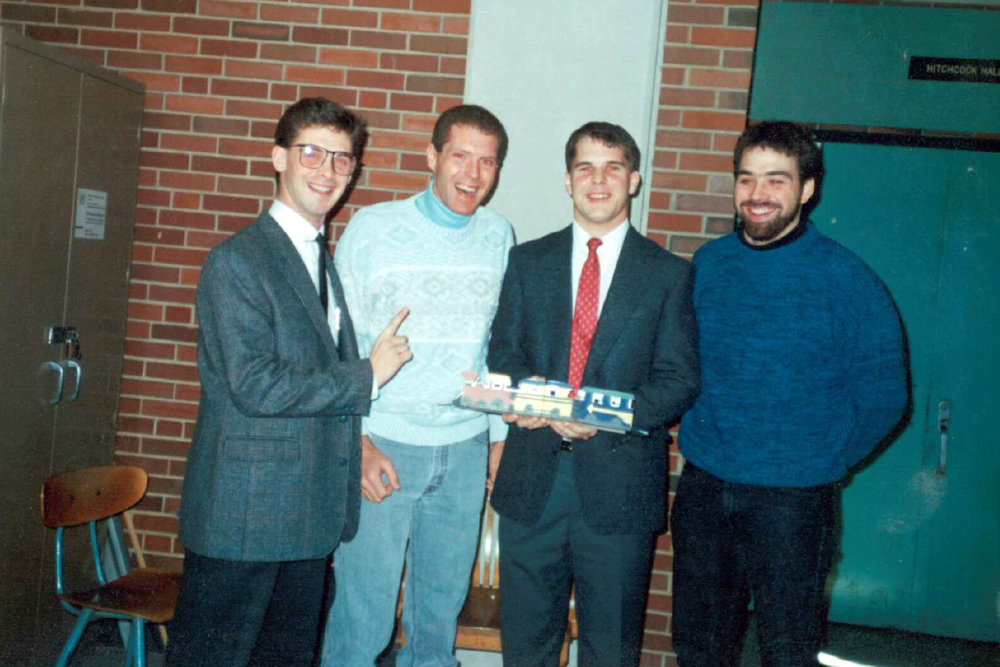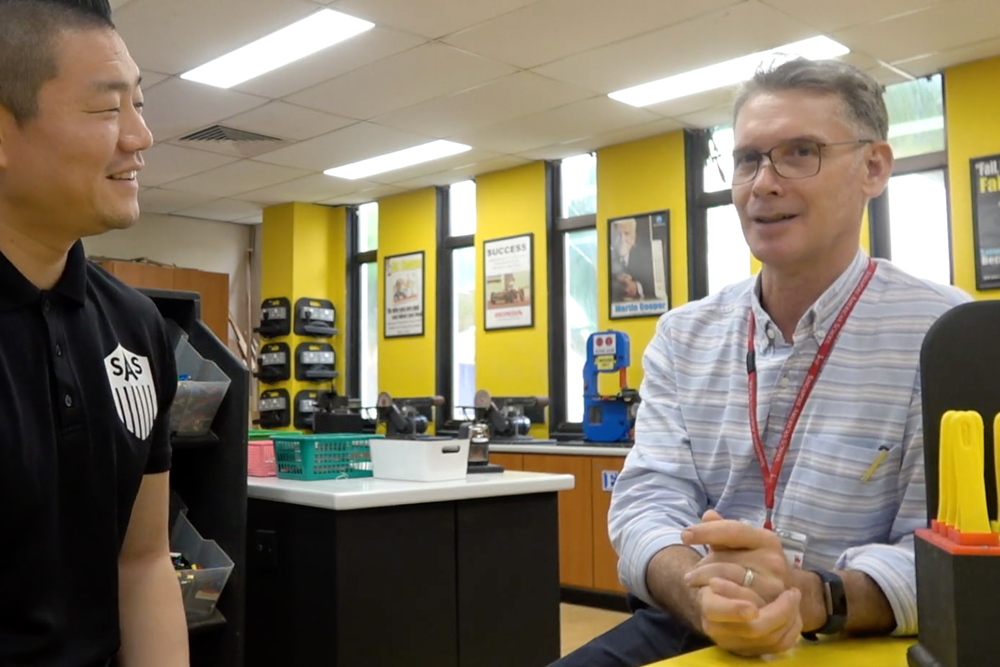 So how did he become a technology education teacher at the Singapore American School, living in Asia?
Attending Ohio State opened my eyes to people of other ethnic groups and backgrounds," he said. "From my Spanish professor who was Argentinian, to a diverse student population, to the Taiwanese, Chinese, Black and Newfoundland graduate teaching assistants that I met, I was gradually awakened to the diversity in the world."

Air National Guard, plus Ohio State, sparks a travel bug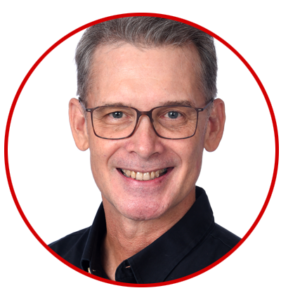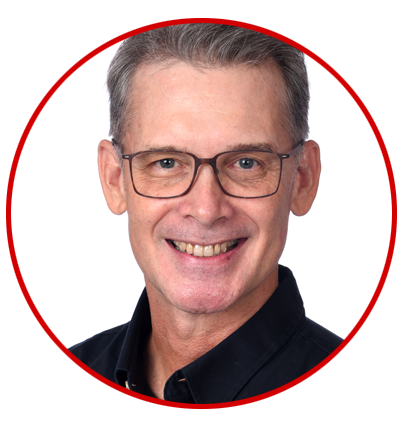 During college, Diebley joined Ohio's Air National Guard, which provided financial support for his degree. His military deployments took him to Europe, West Africa and Central America. "I remember one trip to Panama where we flew 'up country' to Costa Rica, Guatemala, El Salvador," he said, "and we were back in Panama for dinner in the early evening."
"The Ohio State exposure to diversity, coupled with my travel experiences in the military, really sparked my curiosity about other places and cultures. My teaching degree from Ohio State was a way for me as a young person to take a job overseas."

Making connections: Ohio State mentors come through
As Diebley entered his fourth year at Ohio State, he realized that his quarters spent away from the university, completing the Air National Guard basic and technical school training, had put him behind in college credits. He didn't have enough to graduate in four years.
Paul Post was relatively new to the faculty as I was finishing my degree," Diebley said. "Yet he did me a tremendous favor. He took the time to figure out how my Air Force technical school course credits could apply as credits in my major. Dr. Post's detailed translation probably saved me an extra year of school."
During his program, Diebley studied with then-industrial technology lecturer and current college donor Betty Rider. As he finished his undergraduate degree, she set up his visit to Ball State University to consider graduate school. One of the professors leading the tour turned out to have taken the same Ohio State program as Diebley. Once at Ball State, Diebley was mentored by an Ohio State alumnus 12 years his senior who also went through the same program.
Diebley completed his master's degree and had been teaching at Ball State for an additional two years when Betty called him. "She knew I wanted to travel and told me about a job fair being organized by the college's career services. I drove from Ball State and attended the fair." He was thrilled to take a technology education teaching job on the tropical US Territory of Guam.
"I worked three years for the Guam Department of Education teaching high school," he said. "While there, I converted a traditional woodshop and architectural drawing program into a more contemporary program and lab for students. I also helped re-institute and establish the island-wide driver education program."
What inspires him now? His students, his Ohio State ties
Today, at the Singapore American School, a private school with more than 4,000 K-12 students from more than 50 nations, Diebley enjoys teaching technology to middle schoolers. He also engages them in service-learning projects, as in the multi-year effort by middle school students to collect, test, clean and hand-carry the school's used Macintosh computers to Bintan island.
"Having been at SAS for over 23 years, the middle schoolers I taught during my first years … are now in their early to mid-30s, making their way in life," Diebley said. "I was surprised to have many students from over the years follow my school Instagram account, post comments or direct message me through the platform."
Diebley also stays in touch with many former students more directly, especially when Ohio State gives them common bonds. He knows or meets many other Ohio State alumni and Ohio State football fans visiting or living in Singapore. On game days, for Diebley, it's O-H, I-O all the way.
NOW: