Faculty, students tout benefits of virtual programming and consulting in dietetics
When shelter-at-home set in last year, faculty with the Dietetics Internship program in the college made more than a slight pivot. They made a 180-degree turn to embrace the use of telehealth to counsel clients and deliver services.
The change lifted their practice to new levels in helping people achieve better health by improving their nutrition.
The advantage? Through telehealth, dietitians can see what they wouldn't see in the clinic.
"A client might say, 'I eat crackers, or soup,' but not know the exact brand or what's in it," said Julie Kennel, clinical associate professor of human nutrition and director of the college's Dietetic Internship program.
"Because there's so much variation in food, seeing what is truly in their pantry, how they set up their kitchen, what kinds of equipment they have to cook with, can really help improve assessment."
A further advantage is that the whole family and environment can unfold before the dietitian. "If the client is a child, for example," Kennel said, "by using telehealth, you can have both parents available, or whoever is the key care provider, and the siblings."
"You get better and more information, and the whole family hears the same message from the provider. That's really important, especially when you have complex scenarios at home."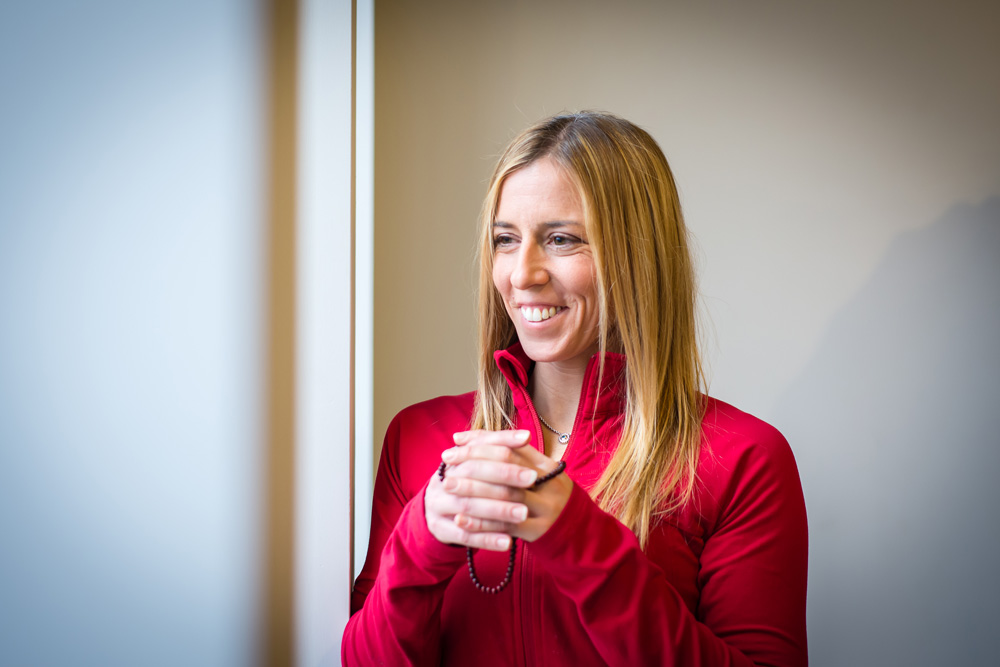 Dietetic Internship continued remotely
Virtual programming began making a difference to the Dietetic Internship during spring semester 2020 when the pandemic shut down most in-person activities.
The internship program, required before taking the registered dietitian credential exam, rotates interns through different sites to gain experience in each of four settings: public health and community, inpatient clinical, outpatient clinical and food service management.
At the time of the shutdown, Olivia Small, '19 BS Dietetics, '20 Dietetic Internship, had about five weeks left to complete her internship. She was in her final rotation in a food service setting at Lifecare Alliance, the meal delivery program serving the elderly and ill in their homes.
"My supervisor was able to pivot my projects virtually," Small said. "I was able to cost out recipes and kitchen ingredients from home using food distributor software. I emailed her when needed. I also worked on menu planning and design, in addition to analyzing calorie counts, so meals met weekly nutrition requirements."
Allison Krall, clinical coordinator for the internship, moved the clinical rotation virtual last March but was back to in-person clinicals by July. "A majority of our sites, around two-thirds, are in person now with social distancing and proper personal protection equipment," Kennel said. "However, many rotations continue to be 100% virtual."
Today, Kennel co-directs a future education model program that incorporates the internship into a Master of Dietetics and Nutrition degree. Offered in collaboration with the School of Health and Rehabilitation Sciences, the degree meets a new 2024 requirement by the Academy of Nutrition and Dietetics that those planning to take the registered dietitian exam must have a master's degree.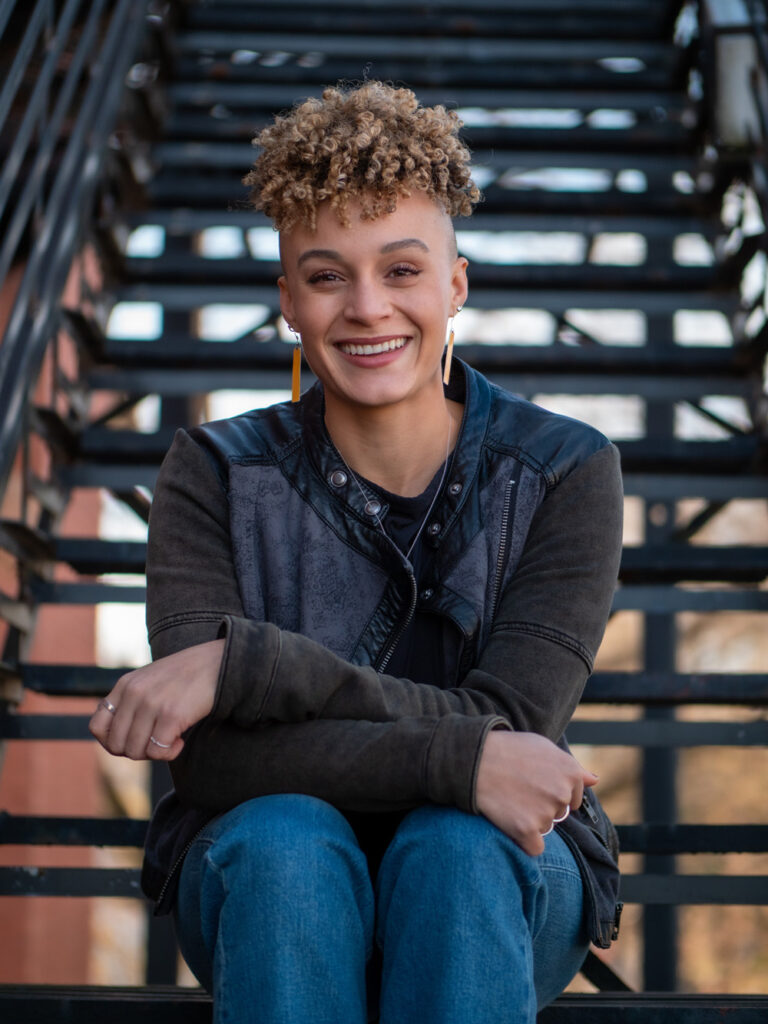 My supervisor was able to pivot my projects virtually. I was able to cost out recipes and kitchen ingredients from home using food distributor software.Olivia Small
Expanding access to dietitians
Post-COVID-19, Kennel sees telehealth in dietetics as an enduring, beneficial tool. The convenience reduces a problem that Kennel and all types of clinicians see.
"The rate of no-shows is really frustrating in outpatient work," Kennel said. "They can be as high as 50%. (Telehealth) takes away some of the barriers of getting to an appointment, such as needing childcare or transportation. If people have a phone or some kind of device, they can have their appointment."
Small has seen the benefits of virtual services as one of three dietitians for Ohio State's Moms2B program. She was hired by the innovative, community-based pregnancy and parenting support program about six months after the pandemic began. The program goal is to decrease infant mortality and low birth-weight babies among women in urban neighborhoods in Columbus.
Before the pandemic, some women in the program found it challenging to attend the in-person educational sessions. Transportation issues prevented participation for many. They still received contacts via phone or text messages, but virtual case management was not customary.
The program had eight community sites where multidisciplinary teams taught a group of moms each week. They provided a meal, presented education sessions and connected moms to community resources. If women didn't attend the sessions, Moms2B could not provide them with the educational component.
With its virtual transition, all the education sessions are accessible to moms if they have a cell phone, computer or other device. For those without a device, Moms2B recently received a grant to loan them tablets with built-in Wi-Fi.
"We offer six to 10 Zoom lessons per week that moms attend," Small said. "We also do case management by calling all moms on the phone to check on them regularly throughout the pregnancy and postpartum period."
"Calls are spaced so all interdisciplinary team members call at different intervals," Small said. "To mimic the weekly nature of our pre-pandemic programming, we try to contact moms either every week or every other week. If a woman needs help from another member of the team, the caller alerts whichever discipline applies to be in touch as soon as possible."
Thanks to the reach of technology, Moms2B recently started a site in Dayton that is 100% virtual. Small is currently the dietitian, helping to reach an extended population of women who benefit from the service.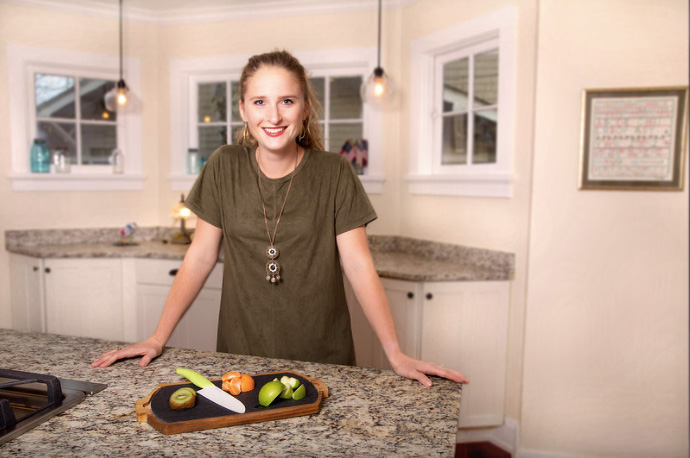 Private practice dietitian: The advantages of virtual
Elizabeth Beil, '12 BS Human Nutrition, Nutrition in Industry; '17 Dietetic Internship, started her private practice as a registered dietitian in early 2019. From the beginning, she counseled clients virtually using a HIPAA compliant platform so medical information could not be hacked.
"Because I did my internship through Ohio State, I have connections with psychologists and therapists in the Columbus area, but I live in Dayton," she said. Those contacts asked her to see clients in their offices when they needed a dietitian, "but most of the time, I saw clients virtually, even before COVID."
Beil agrees with Kennel that she experiences fewer client no-shows now. "I'm also able to work with more college students," she said, "because they are already doing Zoom classes, so it's easy for them to schedule me in."
Clients with disordered eating, who make up about 50% of Beil's practice, also benefit from virtual meetings. "Typically, they've had an eating disorder in the past," she said. "Something has triggered them to become rigid again in their eating behaviors. They want guidance before it spirals into a full-blown relapse."
With such clients, because some feel anxious eating in front of others, Beil does a practice in which they eat a snack together.
"Then I can see what types of foods they're choosing," she said. Plus, on camera, "they can't avoid me or say they've eaten something and they haven't. And because I'm eating as well, that can hopefully give them some inspiration and ideas about variety. It's definitely helpful."
Beil now serves as a preceptor to dietetic interns at Ohio State and Miami University. "If I'm seeing an intern, they are probably interested in going the private business route," she said. "I give them both worlds: This is what it looks like to see clients. This is what it looks like to own a business." And the interns certainly learn the benefits of virtual counseling.
If the pandemic has any upsides, the innovations embraced by the Dietetic Internship certainly qualify.