Class Notes
Alumni Association honors three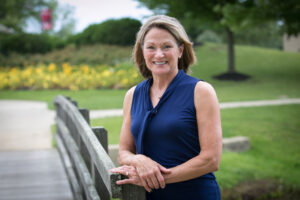 Dan L. Heinlen Award
Diane S. DeLawder, '80 BS
DeLawder has devoted 21 years to making sure new graduates of Newark, Ohio, schools have the chance to pursue higher education, not an easy feat in a district where nearly a quarter of families live in poverty. A Call to College, formed in 1991, works with second- through 12-graders, teaching them financial management and how to find college funding. Since then, A Call to College has awarded more than $3 million in need-based grants. Scores of students thank DeLawder for her efforts.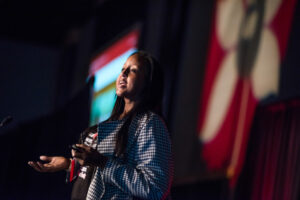 Josephine Sitterle Failer Award
Patricia F.R. Cunningham II, '05 MA, '11 PhD
Cunningham was honored posthumously for selflessly advocating for those who are marginalized by society. As director of social change in Ohio State's Office of Student Life, she encouraged students to work to end generational poverty, especially as it relates to educational disparity. Many students, not just those from underrepresented groups, turned to her as a mentor and role model of civic engagement. She was known for constantly going above and beyond expectations.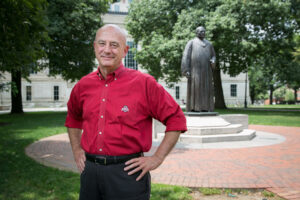 Alumni Medalist Award
Kenneth M. Hale, '87 MA, '95 PhD
Hale is a clinical professor of pharmacy and associate director of Ohio State's Higher Education Center for Alcohol and Drug Misuse Prevention and Recovery. He created Generation Rx, which offers free educational resources about medication safety and the dangers of misusing prescription drugs. With the Cardinal Health Foundation, his team took the program nationwide. It has broadened to 140 pharmacy colleges and has reached an estimated 37 million people.
1970s
Leonard L. Haynes III, '75 PhD, of Silver Spring, Maryland, was named senior advisor to the undersecretary of the U.S. Department of Education. He was previously director of the White House Initiative on Historically Black Colleges and Universities and senior director of institutional service for the department's Office of Postsecondary Education. He was inducted into the EHE 2012 Hall of Fame.
Thomas L. 'Thom' McKenzie, '76 PhD, of San Diego, California, received the 2018 Luther Halsey Gulick Medal, the highest honor bestowed by SHAPE America — Society of Health and Physical Educators in recognition of his long and distinguished service to the profession. McKenzie, professor emeritus of exercise and nutritional sciences at San Diego State University, was inducted into the EHE 2009 Hall of Fame.
---
1980s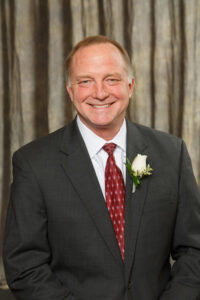 Hans Van der Mars, '84 PhD, of Gilbert, Arizona, was inducted into the SHAPE America — Society of Health and Physical Educators Hall of Fame for his significant contributions to the field of sport, physical education and physical activity. Van Der Mars is professor of physical education teacher education at Arizona State University.
Walter R. Thompson, '83 PhD, of Atlanta, became president of the American College of Sport Medicine in 2017, the first Ohio State and EHE alumnus to be elected. The Georgia State University regents' professor was inducted into EHE 2014 Hall of Fame for the impact of his wellness coaching research on human behavior in 24 countries.
---
1990s
Theodore 'Ted' Adams, '92 MA, of New Albany, Ohio, vice president and senior counsel, Global Government Affairs, L Brands, was named to a bipartisan commission last summer by senators Rob Portman and Sherrod Brown to recommend candidates for two Ohio federal judge seats.
Aahad Osman-Gani, '92 PhD, of Ampang, Malaysia, is now dean and managing director of IIUM Academy of Graduate and Professional Studies, consisting of four schools at the International Islamic University Malaysia. He received a EHE 2016 Career Achievement Award for advancing human resource principles throughout Asia.
---
2000s
Davida Loren Haywood, '04 MA, '09 PhD, of Montgomery, Alabama, vice president of Student Affairs at Alabama State University, was selected for the inaugural cohort of the Minority Serving Institutions Aspiring Leaders program. The program prepares the next generation of minority-serving institutions' presidents.
Malik Henfield, '06 PhD, of Oakland, California, received the Distinguished Research Award from Division E of the American Education Research Association. He was lead author of the winning paper published in Gifted Child Quarterly. He is a professor of counseling psychology at the University of San Francisco.
Catherine Amoroso Leslie, '02 PhD, of Akron, Ohio, received a 2017 Teaching Excellence Award from the International Textile and Apparel Association in recognition of her leadership in and contributions to undergraduate and graduate education. Leslie is an associate professor at The Fashion School, Kent State University.
Rui Yao, '01 MS, '03 PhD, of Columbia, Missouri, received the 2017 Best Paper in Personal Finance and Consumer Economics Award from the Family and Consumer Sciences Research Journal. She is an associate professor of personal financial planning at the University of Missouri.
---
2010s
Samiyyah R. Ali, '12 MA, of Washington, D.C., earned a JD degree at Vanderbilt and currently serves as law clerk to Judge Sri Srinivasan of the U.S. Court of the D.C. Circuit. In October, she begins as law clerk for Justice Sonia Sotomayor of the U.S. Supreme Court.
Seth E. Gordon, '12 MA, '13 PhD, of Yellow Springs, Ohio, works with student veterans as director of Wright State University's Veteran and Military Center. A story from the center's "Veterans' Voices" radio series was aired by partner WYSO Public Radio, then won second place in the interview category in the 2017 Public Radio News Directors competition.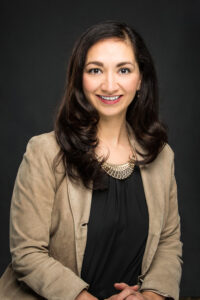 Tracy Lynch Najera, '17 PhD, of Columbus, received Ohio's 2017 Distinguished Latinx Service Award. A senior consultant with Education First, she has championed children's access to effective educators and leaders since she was an undergraduate. She has led initiatives on teacher effectiveness, college readiness and more.
Adeola 'Toni' Solaru, '14 BS, of Cleveland Heights, Ohio, while studying for a master's in occupational therapy at the University of Wisconsin – Madison, co-founded Diverse-OT, which promotes diversity and inclusion in the occupational therapy program. After graduating, she accepted a position as an occupational therapist with Ohio State's Wexner Medical Center.
Melissa Weber-Mayrer, '88 BS, '94 MA, '16 PhD, of Upper Arlington, Ohio, is an early literacy administrator with the Ohio Department of Education. She works with literacy specialists statewide, coordinating efforts to support early language and literacy for young children.
Kenneth White, '15 MS, '16 PhD, of Athens, Georgia, an assistant professor of family and consumer sciences at the University of Georgia, received a Robert Wood Johnson Foundation grant to explore factors related to the presence of financial stress among college students, including racial differences, as well as interventions that help to address the problem.