Linking hospitality, healthcare
BY JANET CICCONE
ILLUSTRATION BY LAUREN ZIMMER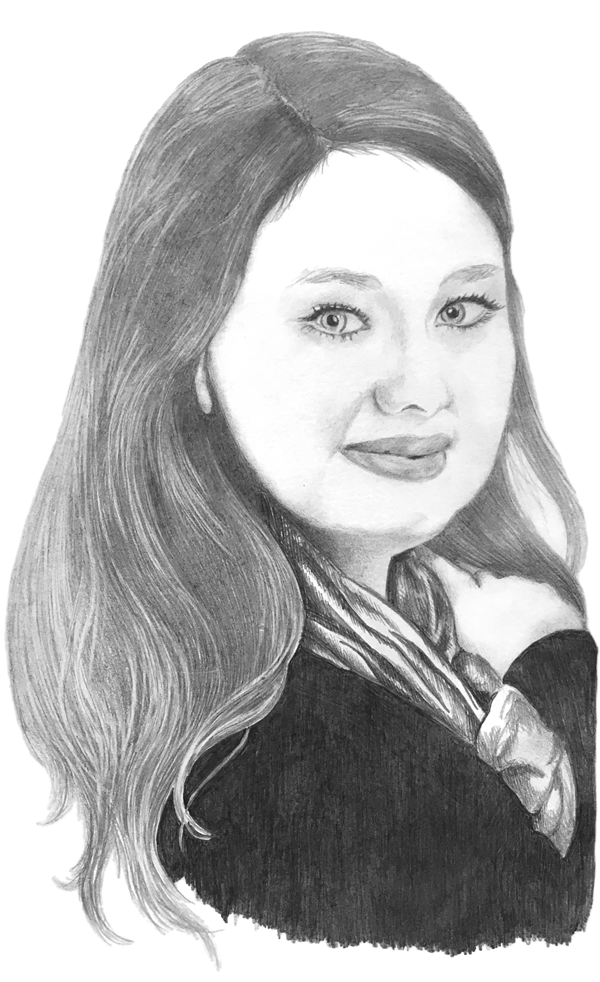 When Kaylie Carter heard that EHE would offer the first academic Healthcare Environmental Services Certificate program, the hospitality management major knew she'd found her niche.
"I felt inspired that there's a new way to connect the hospitality and hospital worlds," she said.
Alumna Georgie Shockey, a healthcare and food service consultant, introduced the certificate idea to the college and the Association for the Healthcare Environment. She knows both industries want people with advanced knowledge to protect guests' comfort and health.
Carter appreciates that faculty connected her to an internship in environmental services at Ohio State's Wexner Medical Center. After supporting three ill family members, the Chillicothe, Ohio, native considers hospitals a comfort zone.
"Service is becoming as important as the medical part at hospitals," Carter said. "People want to feel like they're being listened to, and that is so me. I like taking care of people."