Class Notes
Alumni open new restaurant on High Street
Abed Al Shahal and Alexis Joseph (both '12) of Columbus, are co-founders of Trism, the latest restaurant to hit North High Street in the Gateway development. The duo, who met at Ohio State while studying human nutrition, have partnered with Al Shahal's brothers to create other popular eateries in Columbus, including The Crest restaurants in Clintonville and on Parsons Avenue. They have been dreaming of providing more healthy options for students since founding Alchemy — a local juice bar — in the fall of 2014. The new restaurant has a design that opens to the street and mimics a courtyard inside. The flexible interior can be used for dining, comedy shows and even a farmer's market, Al Shahal said.

---
EHE alumni shape up as experts
In March, four EHE graduates were honored in Boston by the Society of Health and Physical Educators (SHAPE) America for empowering children to lead healthy lives.
Thom McKenzie ('76 PhD) of San Diego presented the Comprehensive School Physical Activity Program Research Distinguished Lecture. He is professor emeritus at San Diego State University.
Mike Metzler and Judy Rink (both '79 PhD) received presidential citations for their contributions to the field. Metzler of Decatur, Ga., is a faculty teaching fellow at Georgia State University. Rink, of Chapin, S.C., is faculty emerita at the University of South Carolina.
Takahiro Sato ('07 PhD) of Kent, Ohio, received the LeRoy T. Walker Young Professional Award. He is associate professor of adapted physical education at Kent State University.
---
Meeting students where they are
"The strongest influence on college students is their peers," said Ken Hale ('87 MA, '95 PhD) of Columbus, who was named associate director of Ohio State's Higher Education Center for Alcohol and Drug Misuse Prevention and Recovery. The need to fit in can lead some students to substance abuse and addiction. The clinical professor of pharmacy developed a curriculum to train students to teach fellow Buckeyes about prescription drug misuse and prevention. Cardinal Health has funded the expansion of Hale's Generation Rx Initiative.

---
Alumni Association honors Pinnell
Faculty Emerita Gay Su Pinnell ('68 MA, '75 PhD) of Columbus received the 2016 Alumni Medalist Award from The Ohio State University Alumni Association. The association's most prestigious award recognized Pinnell's significant contributions to early childhood literacy practices. Pinnell's research led her and colleagues to bring Reading Recovery to the United States. Since its inception in 1984, the intervention has trained more than 5,000 educators to help more than 2.2 million struggling first-graders to read.
---
A career spent cheering on kids
Donna Stewart Battista ('73) of Valparaiso, Ind. (first row, third from left), retired from 22 years of teaching kindergarten at Parkview Elementary School in Valparaiso Community Schools. The former Ohio State cheerleader and gymnast is known for her expertise in early childhood education and for serving a diverse population. Her classroom was the most-requested placement by student teachers. She will be a consultant assisting the district's new teachers.
---
1960s
Richard T. Bunner ('66, '68 MA) of Zanesville, Ohio, received the Jenny Pomeroy Public Health Award from Prevent Blindness. He was honored for leading the development of the National Center for Children's Vision and Eye Health.
1970s
John A. Cohen ('75 PhD) of Ashmont, New South Wales, received the Medal of the Order of Australia in the Queen's Birthday 2016 Honours List. The award from the Governor-General of the Commonwealth of Australia recognized his commitment to children's literacy.
Margot James Copeland ('74 MA) of Cleveland received the 2016 Humanitarian Award from the Diversity Center of Northeast Ohio. As chair and CEO of the KeyBank Foundation, she was honored for increasing diversity opportunities in Cleveland.
Steven J. Fleck ('76 MA, '78 PhD) of Ridgway, Colo., became executive director of the Andrews Research and Education Foundation. He was chair of sport science and kinesiology departments for several universities.
1980s
James Daniel Good ('83, '93 PhD) of Columbus was the recipient of the 2016 Champion of Children Award from the United Way of Central Ohio. Good serves as superintendent of Columbus City Schools.
Michael Guido Ignelzi ('80 MA) of McKnight, Pa., received the Annuit Coeptis Senior Professional Award (created in part to honor former Professor Philip Tripp, page 9) from ACPA College Student Educators International. Ignelzi serves as professor and chair of the Department of Counseling and Development at Slippery Rock University.
Robin Murray ('86 MA) of Charleston, Ill., published Monstrous Nature: Environment and Horror on the Big Screen, which explores connections between fear and the natural world in horror films. Murray is professor of English and women's studies at Eastern Illinois University.
Kelly Steward ('89) of Rancho Mirage, Calif., has been appointed general manager at the Ritz-Carlton, Rancho Mirage. In her new role, she leads the overall brand growth strategy while overseeing all hotel operations.
1990s
Tara Marling Abraham ('93) of Westerville, Ohio, was recognized as a 2017 YWCA Woman of Achievement. As chairwoman and co-CEO of Accel Inc., she has created a robust work culture at her packaging company. The company has employees who represent 18 countries and speak 22 languages.
Jane Best ('96 MA) of Denver is director of the Art Education Partnership, a national network of organizations dedicated to advancing the arts in education through research, policy and practice.
Amy Mobley ('98 MS) of Mansfield Center, Conn., won a $420,000 grant from the National Institutes of Health to conduct "Dad and Me," to combat childhood obesity using a father-focused approach. She is assistant professor of nutritional sciences at the University of Connecticut.
2000s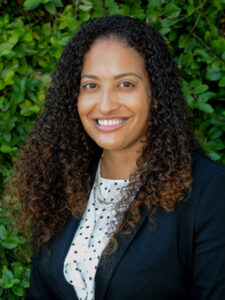 Desiree Vega ('08 MA, '11 PhD) of Tucson was named a 2017 Emerging Scholar by Diverse Issues in Higher Education. She is assistant professor of school psychology at the University of Arizona.
Dustin Weaver  ('06 MA) of Chillicothe, Ohio, was named the 2017 Ohio Teacher of the Year by the Ohio Department of Education. Weaver is an English teacher at Chillicothe High School.
Related: Dustin Weaver is the 2017 Ohio Teacher of the Year
2010s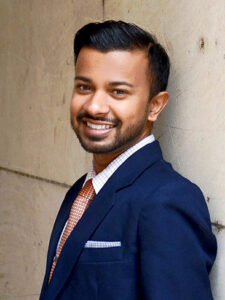 Travis Mountain ('11 PhD) of Blacksburg, Va., received two awards from the American Council on Consumer Interests: the 2016 Hermann PhD Dissertation Award and the AARP Award. He is assistant professor and Virginia Cooperative Extension specialist at Virginia Tech.
Justin Samuel ('12 MA) of Sugar Land, Tex., received the RAISE Excellence Award from the University of Texas at Austin, where he serves as assistant director for residence life. The award celebrates the achievements of Asian and Asian American students, faculty and staff.
Elisabeth Tavierne ('13) of St. Charles, Ill., founded Changing Health, Attitudes and Actions to Recreate Girls, a campus fitness club with 45 chapters and more than 7,000 members nationwide.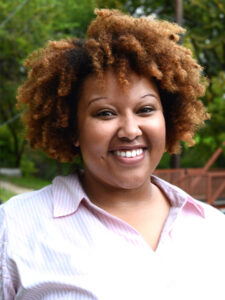 Renae Mayes ('13 PhD) of Muncie, Ind., was recognized for her outstanding contributions to the success of  students by Muncie Magazine as a 20 Under 40 awardee. She also won the American Educational Research Association's 2015 Division E Outstanding Dissertation Award – Counseling. She is assistant professor and director of school counseling at Ball State University.