Secret to successful schools costs nothing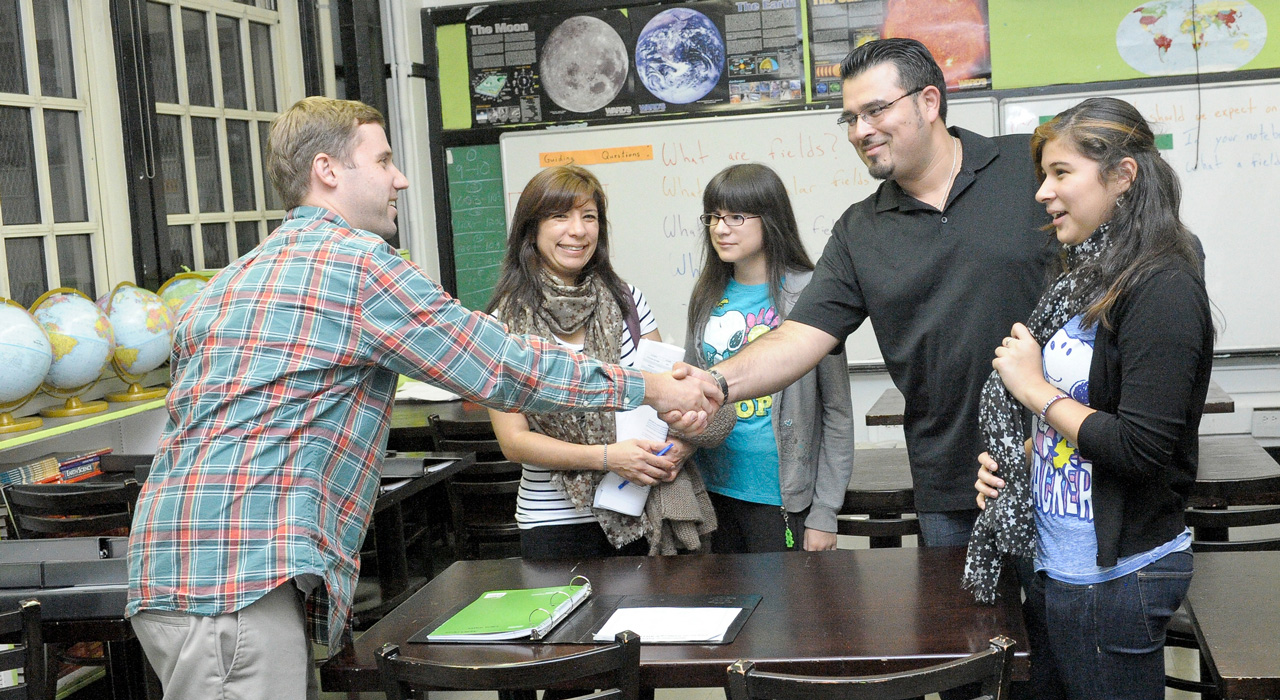 Most factors that help schools succeed cost lots of money — think teachers, technology and textbooks.
But a new study suggests one factor that doesn't need cash and can play an important role in helping students succeed at even the most disadvantaged schools.
That factor is what scientists call social capital: The network of relationships between school officials, teachers, parents and the community that builds trust and norms that promote academic achievement.
In Roger Goddard's study, schools with high social capital showed teachers reporting more contact with parents, higher levels of trust with students and an orderly and serious learning environment.
Students also performed better on state-mandated math and reading tests. The results held true as much for urban schools in high-poverty areas as they did for wealthy suburban schools.
Even after controlling for factors such as whether schools were urban, rural or suburban, their socioeconomic status of families, size of school and percent of students who passed previous tests, levels of social capital still predicted how well a school's students did on the state tests.
"This suggests that a student's success isn't just based on the wealth of his or her neighborhood," Goddard said. "That's an important and hopeful message. The involvement of parents and community members in support of student and school success matters to children's learning."
— Jeff Grabmeier
Related
Study finds one secret to successful schools that costs nothing – EHE News