Failla leads Ohio State Discovery Theme – Foods for Health
Food plays a critical role in our health. Mark Failla, faculty emeritus of human nutrition, is interim faculty lead with Ohio State's Discovery Theme focused on the science of using food and nutrition to promote health and prevent disease.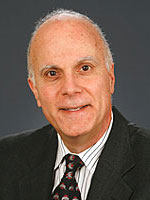 Under the initiative, Failla helps select new faculty, including Rachel Kopec ('12 PhD) an assistant professor of human nutrition. Kopec uses metabolomics technology to understand how different individuals metabolize nutrients and other compounds in foods. Knowledge of these differences will help personalize diets and find novel foods that promote wellness or decrease risk and severity of disease.
Failla also played a critical role in planning the Inaugural Conference on Personalized Food and Nutritional Metabolomics for Health, which was jointly held with the 14th Annual Mass Spectrometry Symposium at Ohio State in May. The event further enhanced collaborative efforts among academic research teams and stimulated the development of strategic partnerships with the food and health industries.
Learn more at Discovery.osu.edu.