2016 Hall of Fame and Alumni Awards
The 2016 EHE Hall of Fame and Alumni Awards honorees are chosen by your EHE Alumni Society for their extraordinary research, teaching and service.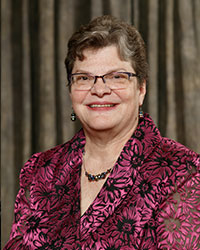 Nancy A. Rudd
Columbus, Ohio '81, PhD Education
As a leader in body image research for more than 30 years, Nancy Ann Rudd has brought this area of study to the forefront of popular culture.
The internationally recognized scholar addresses body image issues across the lifespan, within diverse populations and through both qualitative and quantitative research methods. Her research explores appearance and human behavior, with an emphasis on culture, personal aesthetics and self-esteem.
Rudd developed Ohio State's Body Image Task Force, which leads the well-attended annual Body Image Bazaar and has inspired students across the nation. She continues to successfully mentor doctoral students at Ohio State and on other campuses. Evidenced by the research agendas of her former students, Rudd is shaping the future of the consumer sciences profession. She loves teaching both undergraduate and graduate students.
The professor of consumer sciences has maintained a distinguished publication record. Her findings appear in top journals in the fashion and retail studies field. In Clothing and Textiles Research Journal, three of her articles are recognized as the most cited. Rudd targets her work to ensure it reaches the right audiences at the right time. She has presented more than 100 talks to Girl Scout leaders, sororities, psychiatry interns, women's studies educators, nutrition counselors and student services professionals.
In 2012, the International Textile and Apparel Association recognized Rudd's contributions to the field by naming her a Fellow, the highest honor possible within the organization.
AWARD OF DISTINCTION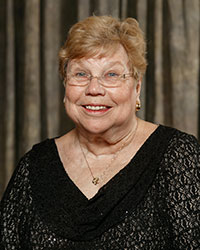 Carol L. Stuessy Dickson
College Station, Texas '69, '84 PhD Science Education
Carol Stuessy Dickson leads Texas in the promotion of high-quality science education. The associate professor at Texas A&M University has presented numerous workshops for teachers, preparing them for leadership positions in STEM education. Stuessy Dickson has served as the president of the School Science and Mathematics Association, led the Texas Statewide Systemic Initiative to improve science education and has received more than $11 million in grants to support education research and outreach.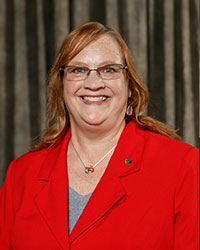 Gwen H. Wolford
Circleville, Ohio '81 Home Economics, '82 MS Family Resource Management
Gwen Wolford contributes to the infrastructure that makes The Ohio State University one of the nation's leading land-grant institutions. By representing the university's interests in government, Wolford influences legislation that benefits agricultural research and outreach. She has impacted the development and implementation of numerous legislative agendas. She also trains organization leaders in each of Ohio's 88 counties, aiding them in increasing local funding support.
CAREER ACHIEVEMENT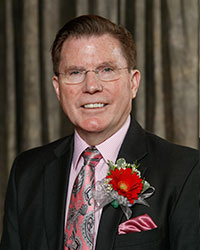 David H. Devier
Centreville, Michigan '81 PhD Industrial Technology Education
While other colleges are eliminating technical training programs, David Devier develops them based on his region's needs. He partners with manufacturing companies to connect students with jobs. In 2014, the president and CEO of Glen Oaks Community College created the Fail Safe Pathways. It allows students to easily transfer into four-year institutions. Devier has served on more than 30 committees for the North Central Association of Colleges and Schools.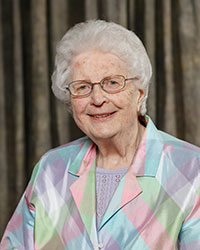 Virginia N. Gordon
Columbus, Ohio '49, '72 MA Education, '77 PhD Counselor Education
Virginia Gordon is a critical force behind the nation's growth of academic advising. She was instrumental in developing the "undecided" program in the early 1970s as well as implementing it for almost 25 years. At Ohio State, it has ensured that uncertain students receive academic and career advising. Later, the advising approaches that she developed for students who have changed their majors became and remain groundbreaking. She is the author of more than 50 books, monographs, book chapters and articles.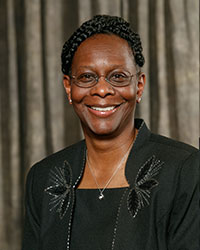 Rosemary E. Phelps
Athens, Georgia '77 MA Education
Rosemary Phelps' passion for empowering others is at the core of her work. She received the University of Georgia's first and only externally funded Preparing Future Faculty grant, which allowed her to provide professional development to doctoral students. She was one of the first in the field to infuse technology into instruction, which guaranteed that her students had access to national scholars. Phelps has been honored by the American Psychological Association with numerous awards.
NEW LEADER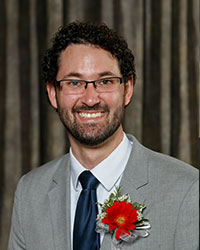 Daniel W. Newhart
Corvallis, Oregon '06 MA Higher Education and Student Affairs, '11 PhD Social and Cultural Foundations of Education
In his short time at Oregon State University, Daniel Newhart has already distinguished himself as an innovator. He guides divisionwide assessments and develops mechanisms to monitor how those assessments are improving the university. To recruit outstanding students of color, Newhart led a universitywide diversity climate assessment. The results provided crucial data that served as the stimulus for shifts in university leadership. Newhart also served as the catalyst for establishing the Journal of Student Affairs Inquiry, for which he serves as the inaugural editor.
MERITORIOUS SERVICE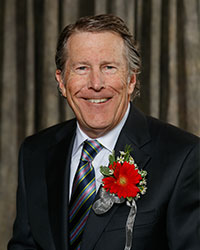 Terry O'Connell
Columbus, Ohio Executive Vice President (retired), Time Warner Cable
Star House would not have its much-needed, larger facility if not for Terry O'Connell. After visiting the nation's only research-based drop-in center for homeless youth, he was determined to help. The passion O'Connell has shown for supporting research to guide services for central Ohio's homeless youth made him the clear choice for chair of Star House's advisory board. His advocacy helped the drop-in center secure more than $2 million to purchase its new 14,000-square-foot space.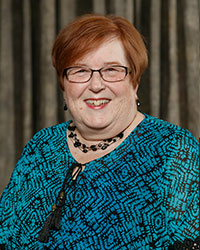 Nancy Swearengin
Columbus, Ohio College of Education and Human Ecology, 1984-2015
Newly retired, Nancy Swearengin has held many positions in the college in the past 22 years – and has excelled at all of them. Proficient in five software programs and with working knowledge in five more, Swearengin is always investigating new computer technology in order to keep up with changes. Over the years, she has served the college as a member of the College Technology Committee and the Alumni Advisory Board, as well as the Alumni Society's Hall of Fame committee and Excellence in Education committee. She has also been an important member of the EHE Staff Advisory Council for many years.