A Mentor who Launches Careers
Alumni couple creates endowment to honor Sherman Hanna
Peng Chen ('95 MS, '97 PhD) and Daisy Yen ('95 MS) remember their student days at Campbell Hall and their 1997 picturesque wedding by Mirror Lake as if it were yesterday.
The amiable couple, who prefer to be called by their first names, each arrived at Ohio State in 1994. Daisy came from Taiwan and Peng from China, drawn by the university's and the college's high-quality programs.
"Ohio State was a perfect fit for us," Peng said, "not only from an academic perspective, but just as important, it provided a supportive environment to integrate from a different culture."
"We felt as if we were studying with a big family," Daisy said. "It was challenging work, but also fun."
The couple especially appreciated Peng's advisor, Sherman Hanna, professor of family resource management and then-department chair.
"Dr. Hanna was not only a strong academic advisor, but he and his wife, Suzanne, and many other faculty took special care of international graduate students, knowing we were far from home," Peng said.
Hanna and the department also ensured that Peng had a graduate fellowship and Daisy an assistantship, which made it easier for them to excel in their work.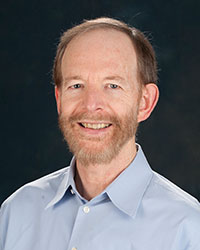 For these reasons and more, Daisy and Peng are creating the Peng Chen and Daisy Yen Endowed Graduate Assistance Fund in Family Resource Management in Honor of Professor Sherman Hanna.
Hanna is an award-winning researcher, journal editor and authority in the field. Peng and Daisy feel he and the other faculty provided a graduate education far beyond the norm.
"Many of our international friends went through graduate programs at excellent U.S. schools," Daisy said. "None had a more personalized program than we did."
Peng was first offered a position in Chicago with Ibbotson Associates, an investment consulting firm, because of his reseach under Hanna. He was steadily promoted.
In 2006 Ibbotson was acquired by Morningstar, which made Peng the president of its global investment consulting and investment management businesses. He was named "40 under 40" by Crain's Chicago Business in 2007.
He is currently CEO-Asia of Dimensional Fund Advisors, the 10th largest mutual fund firm in the United States.
After earning an MS degree, Daisy pursued a PhD in hospitality management at Ohio State. She left to rejoin Peng in Chicago after six months of long-distance marriage. There, she worked as a marketing research consultant, improving profits for clients such as Kraft Cheese, McDonald's and Pfizer. Daisy shifted her attention to their young family after 2009.
Today the talented couple maintains a home in Taipai, Taiwan, with their daughters. Both will always remember Ohio State. "We appreciate the personal attention and effort from Dr. Hanna and other EHE faculty," Peng said. "It made a huge difference. We had it in our minds that down the road, we wanted to pay forward."
Help Daisy and Peng support graduate students: Visit give.osu.edu/HannaFund